Launch of the Hansa England Cultural Route on Sunday 10th September 2023
Thu 31st August 2023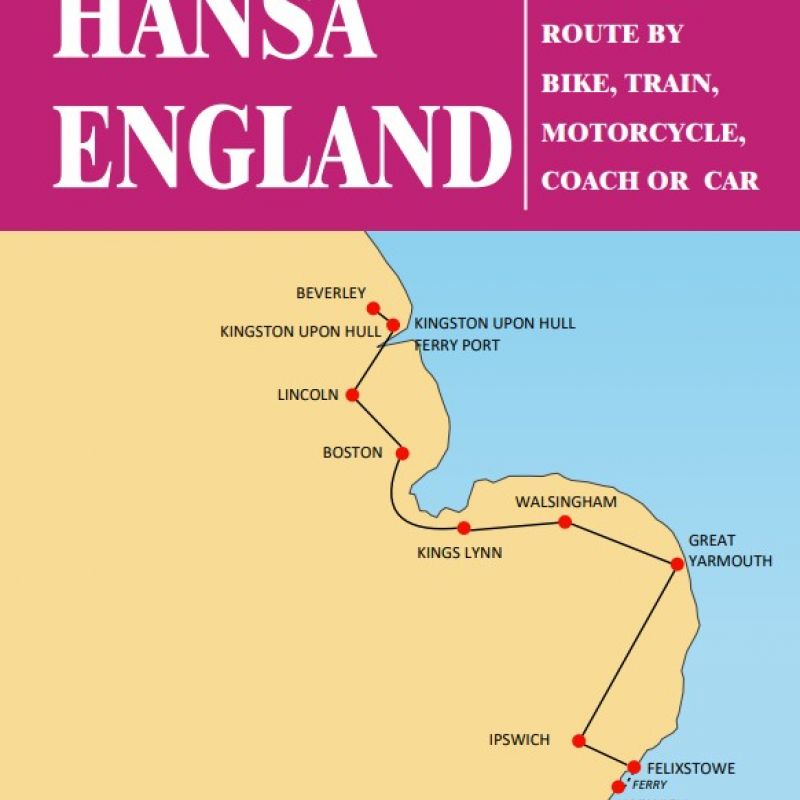 Hamish Stewart, The Hanseatic League Commissioner for all 6 English Towns / City, which includes Beverley and Hull attended a meeting at Nottingham Trent University on Cultural Routes, in order to open a Hanseatic Route in England this year (2023).
The Hanseatic League goes back to Medieval times and traded for 500 years successfully in Northern Europe. It faded out in the 18th Century but was revived in 1980 and now has 200 Towns and Cities who are members of it. In order to be a modern member you had to be a Trading Partner in the Middle Ages and be able to prove it.
Beverley succeeded in proving their eligibility in 2020. Hull became a modern member a few years earlier. It is the largest grouping of Towns and Cities in the world.
The modern purpose of the Hanseatic League is for Tourism through the 16 Countries which are involved and the 200 Towns and Cities in those Countries.
The Hanseatic League is also involved in Sustainability, Climate Change and Fair Trade and in particular with the Youth Hansa, which is available for young people aged between 16 and 25. This is a vital contact today as it is very important the Youth of Europe get to know each other which will help prevent conflicts occurring in the future.
The Hanseatic League took two young people last year to join Eighty other young people for a week and this year they took four young people to Torun in Poland for a week to meet with One Hundred other young people from all over Europe.
Hamish mentioned, "We succeeded in producing a Hansa England Cultural Route within the time frame requested. It was launched at the Hanse Tag (annual Gathering of the Hansa Towns) in Torun in June this year to great applause. I spoke to delegates from all over the Hanseatic League. There is another Hanse Cultural Route which runs from Neuss in Germany to Hardwijk in The Netherlands which attracts 70,000 cyclists every year. The length of their route is similar to ours which is 380 miles approximately. However the participants can do a couple of towns or the whole route it is up to them".
Hamish went on to say, "The prospect of 70,000 tourists visiting our Hansa Towns is the aim for the future. There is a difference between the two Cultural Routes. The German/Netherlands Route is only for cyclists. Our route can also be done by Train, Coach, Car and Motorbike as well as by bicycle"
The brochure is available in a printed or as an online brochure.
The Launch is on Sunday 10th September 2023 starting at the Black Mill on Hessle Foreshore and riding by bike to Beverley Beck along Cycle Route 1 to the Crane Wharf on Beverley Beck
See attached for information.