JORVIK prepares for the world's largest online Viking Festival
Thu 4th February 2021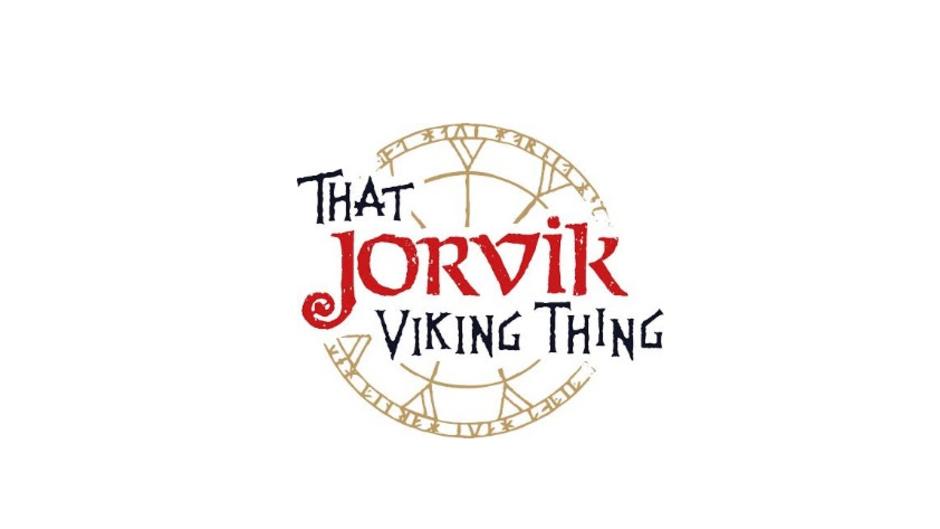 JORVIK prepares for the world's largest online Viking Festival
That JORVIK Viking Thing, 15 – 20 February 2021
Ambitious plans are afoot in York to host the world's largest online Viking festival. That JORVIK Viking Thing will take place from 15 – 20 February 2021 and features chart-topping music, livestreamed events for all ages, virtual tours and the first ever 360 degree immersive video of JORVIK Viking Centre's world-famous ride through Viking-age York.
With the annual JORVIK Viking Festival – the largest Viking festival in Europe – unable to take place in the on-going pandemic, organisers from York Archaeological Trust have been working on creating the brand new online festival based on the concept of the 'Thing' – a Viking public assembly, with six days of exclusive new online content, live broadcasts and culminating with an evening with Einar Selvik, the Nordic folk composer and musician whose band's latest album, Kvitran by Wardruna, hit the top of the iTunes album chart last week.
"For many people, the February half term is synonymous with Vikings as we've been hosting a festival for over 35 years, whether that be families drawn by the thrilling combat displays and spectacle of hundreds of Vikings marching through the city, or academics here for our annual Symposium, where the latest research from all over the world is presented by leaders in the field of Viking studies," comments Gareth Henry, events manager for York Archaeological Trust who has been tasked with creating the online festival. "We can't replace the crowds, but we can offer several hours of Norse- themed fun, including our most ambitious livestreamed series of events, live from JORVIK Viking Centre, on the final day of the Thing (Saturday 20 February) – perfect preparation for the evening with Einar Selvik!"
The transition of many elements of the Festival to online events has been fairly straightforward. "Our family favourite events, like Poo Day when children can recreate their own version of the Lloyds Bank Coprolite – the world' most famous fossilised poo which is on display within JORVIK Viking Centre, craft workshops learning spinning and leather working – with packs posted out before the event – and our lecture programme will be broadcast online. In many ways, these can reach a far wider audience than we can usually accommodate in our local venues, and we're already seeing tickets for the symposium being bought by people all over the world."
Indeed, reaching new audiences has been one of the key focuses for That JORVIK Viking Thing, particularly the use of technology to help deliver this, with funding from Innovate UK and Arts Council England helping the JORVIK team to explore new opportunities, including the virtual visit. "When most museums talk about virtual visits, they use static 360 degree cameras at set locations for visitors to jump from place to place to view the collection from fixed perspectives. We've been working with a local company, Vidaveo, to create a completely immersive version of our ride through Viking-age York," explains Gareth. "Using a smart phone, tablet or even a VR headset, you can 'ride' in one of our time capsules with our resident Viking guide, Fastulf, for the sounds and sights of 10th century Coppergate – the only thing we can't include are the smells."
Best-selling children's authors have also given their support to That JORVIK Viking Thing, with Cressida Cowell, Francesca Simon, Hilary Robinson, David MacPhail, Robert J Harris and Paul Tillery IV all recording extracts from their Norse-themed children's books. The JORVIKanory videos will be available throughout the week, as will a series of podcasts, one of which features Horrible Histories author, Terry Deary.
With all of York Archaeological Trust's attractions currently closed, ticket sales from the premium paid-for events is providing an important source of income. "Our two main fundraisers are the Evening with Einar Selvik, which has created quite a stir around the globe, and a special Mead Tasting Evening with the Lancashire Mead Company, where participants will receive a box of mead samples delivered to their home, and then receive expert tutelage on the mead brewing process and flavours created. Our original allocation of tickets sold out very quickly, so we have doubled capacity for this event, and only have a small handful of tickets left."
A virtual tour of JORVIK Viking Centre by Dr Chris Tuckley is also proving incredibly popular, when he'll leave the time capsules behind to walk visitors around the attraction, pointing out some of the incredible detail – based upon real archaeological evidence – that went into reconstructing the past.
Other online content available for the first time includes a series of 'Meet the Vikings' films, exploring crafts, weapons, food and many other aspects of Viking life, a fun adventure with the hapless Arnor, as he hunts around his village for a lost ring, and two live Twitch sessions where experts review Norse-themed computer games from 1984's Viking Raiders to 2020's Assassin's Creed: Valhalla to test authenticity and fun! A chapter from a traditional Viking saga, The Saga of Refr The Sly, will be released each day to encourage visitors to return.
With JORVIK Viking Festival normally taking place during the school holidays, the education team from York Archaeological Trust has taken the opportunity to create a special preview event, That JORVIK Viking Thing: School's Week, which runs from 8-12 February, and offers free content, including twice daily livestreamed presentations, for schools and home educators across the world. "The New Year is normally a busy time for school visits, so if schools can't come to us, we'll bring the Vikings to them," comments interpretation and engagement manager, Frances Bennett. "The livestreamed sessions are shorter versions of our paid-for Virtual Outreach sessions, which have enabled us to continue supporting schools in their studies of the Vikings, medieval medicine and archaeology throughout the pandemic. Schools will also have early access to the JORVIKanory films, immersive 360 degree Coppergate tour and a selection of our 'Meet the Viking' films." Schools can sign up for the online event at jorvikthing.com/schoolsweek
Much of the pre-recorded content of That JORVIK Viking Thing will go live on at 10am on Monday 15 February and will remain accessible until midnight on Sunday 21 February at jorvikthing.com. Tickets for the paid-for events are available to purchase now. Visitors to That JORVIK Viking Thing are also able to donate to York Archaeological Trust online.
That JORVIK Viking Thing is organised by York Archaeological Trust, the registered charity which owns and operates York's JORVIK Viking Centre.
Picture One : Members of the JORVIK team prepare for That JORVIK Viking Thing. photo credit to Charlotte Graham.
Picture two: Einar Selvik. photo credit to Arne Beck
Picture three: Author Cressida Cowell
Picture four: Hapless VIking Arnor, whose adventures feature in a new short film.
Picture five: Our resident Skald retells the Saga of Refr The Sly.