Join Yorkshire Wildlife Trust for Yorkshire Puffin Festival 2021
Mon 10th May 2021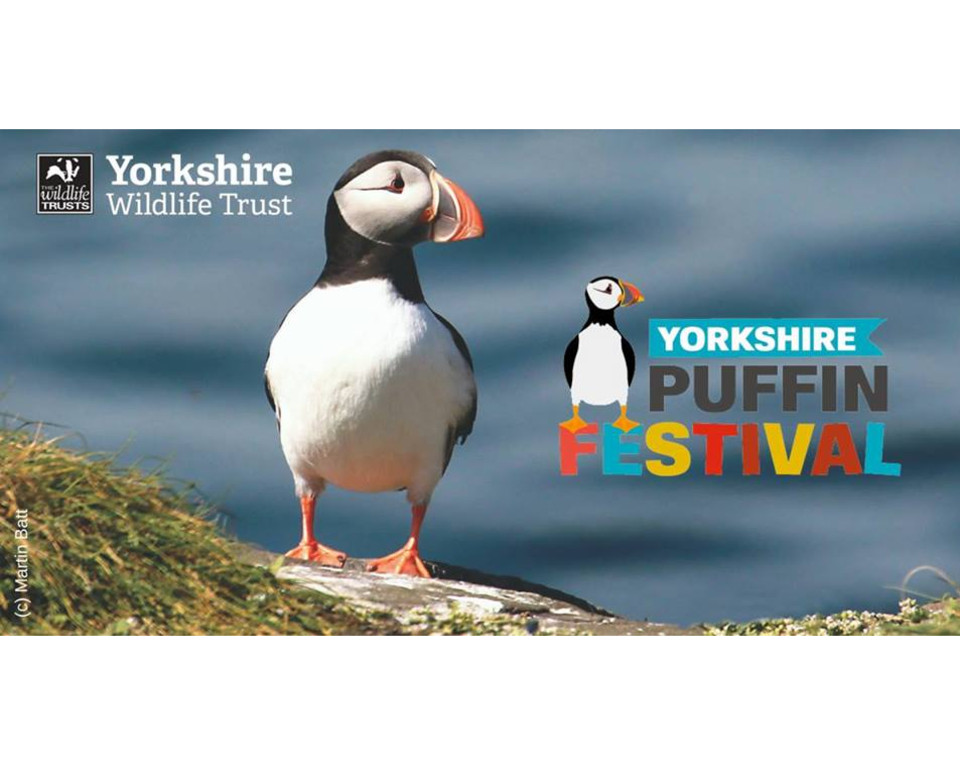 Zoom into Yorkshire's 'Seabird City' from your sofa and join the Yorkshire Puffin Festival, from Saturday 29th - Monday 31st May 2021.
Let Yorkshire Wildlife Trust transport you to Flamborough Cliffs for all the seabird action! Experience the sights and sounds of our 'Seabird City' remotely from the comfort of your own home, and enjoy family-friendly challenges, special guest events, top spotting tips and more. Their expert advice and specially created guides will help you plan your next visit to the iconic Yorkshire Coast. Find out more here.
Download your Puffin Protector Pack
Are you passionate about puffins? Sign up for your Puffin Protector Pack and discover the amazing clifftop world of Yorkshire's most charismatic seabird. It's full of activities, facts and top tips to help you start protecting puffins from home. Become a puffin protector today.
'A Passion for Puffins' with Stephen Moss
Join Yorkshire Wildlife Trust on Wednesday 26th May at 19:30 for a virtual festival launch! Naturalist, author and BAFTA award-winning producer Stephen Moss will be sharing why he has 'a passion for puffins'. Book your place.
Living Seas LIVE
Join the Living Seas team on Wednesday 19th May at 19:00 as they discuss how the global climate emergency is impacting our precious puffins with colleagues from RSPB. Discover the impacts our activities are having and what we can do to help. Book your place.
Puffins need our help now more than ever
For centuries, Yorkshire has been a safe haven for puffins and other seabirds like the majestic gannet and the penguin-like razorbill. Every summer, countless seabirds gather together in huge numbers to raise their young on our steep chalk cliffs, but the global climate crisis is putting these Yorkshire born and bred puffins under threat. Help protect them today.