Hull Truck Theatre's Executive Team Celebrates 10-Year Anniversary
Tue 3rd October 2023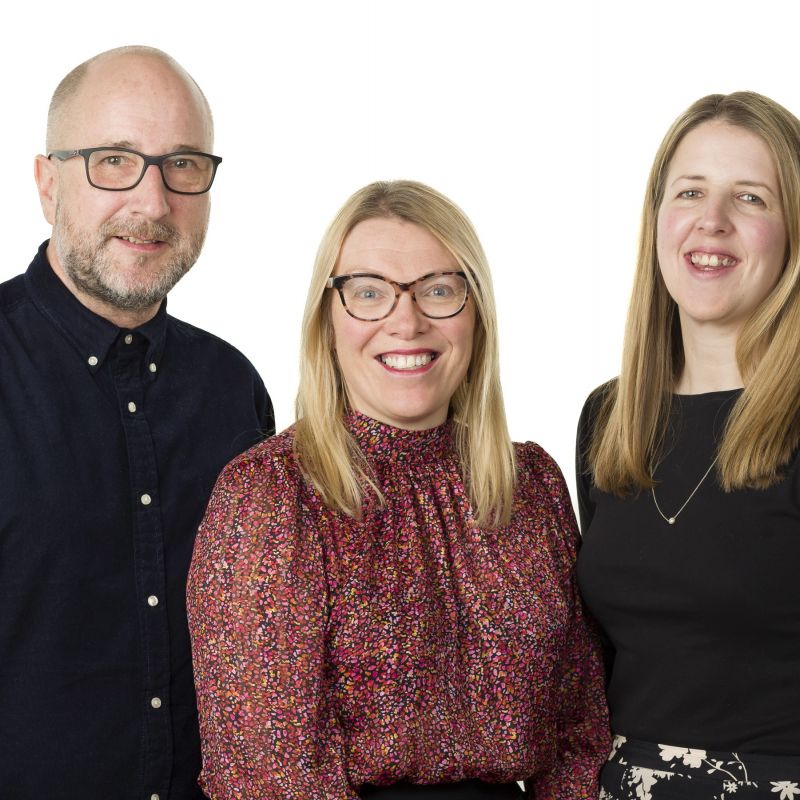 Janthi Mills-Ward, Executive Director and Mark Babych, Artistic Director are celebrating a decade at Hull Truck Theatre having joined the organisation in August 2013 and April 2013 respectively. They have experienced many successes and challenges during their time in post whilst leading the team at the city's only producing theatre venue.
During the last 10 years, the theatre has been involved in many successful projects and initiatives. From supporting as lead theatre partner during Hull UK City of Culture 2017 celebrations, to championing access and inclusion – both on and off stage and embedding an innovative and award-winning Community Dialogues programme within the local communities.
The theatre has also won a series of awards under their leadership, including Hull BID's Outstanding Contribution to the City and Customer Service Excellence awards and REYTA's Remarkable Resilience and Innovation Award.
When the duo joined the organisation as joint CEOs, the theatre was experiencing a myriad of difficulties. The business was in financial crisis having received emergency funding from Arts Council England and Hull City Council, audience levels were disappointingly low, and staffing and general morale was poor. Their first job was to re-establish a stable and resilient business and build confidence back with staff, audiences and funders alike.
Janthi Mills-Ward, Executive Director and Joint CEO, said:
"It's certainly been a rollercoaster of a ride – but one that I have thoroughly embraced and enjoyed. The theatre was experiencing difficulties when Mark and I stepped into our posts in 2013, but with hard work and determination from the fantastic team at the theatre we managed to steady the ship and turn things around.
"In 2015-16 the theatre managed to increase its National Portfolio Organisation (NPO) funding by
46% from Arts Council England, retaining this amount for another 2 cycles. This investment, alongside the funding we receive from Hull City Council, enables us to do important work by providing an eclectic programme of entertainment for audiences - on stage, investing in artists and developing new writing, and working with our local communities to build relationships and offer new and exciting opportunities. Without this funding we wouldn't be able to run our Great Adventures programme for young families, or offer bursary places for our Youth Theatre, or to take work on local tours which is hugely important to Mark and I. We are passionate about opening up the joy of theatre and encouraging everyone to become part of and experience live theatre in some form.
"As we move forward into the next 10 years of Hull Truck Theatre, we're keen to work with our new Chair, Beckie Hart to drive forward our ambitions to deepen our connections with audiences and communities, build the workforce of the future and develop plans for our next Capital project."
In 2022/23 the theatre celebrated its 50th anniversary with a jam-packed programme of high-quality drama, including a brand-new comedy from Richard Bean reflecting Hull Truck Theatre's inception story. Despite some interruptions with Covid-19 during the earlier part of the year, it was a successful season, and the programme was well received by audiences. The festive performance of A Christmas Carol, which was BSL embedded and starred two Deaf actors, was the theatre's best-selling show of all time and was seen by over 20,000 audience members, with 44% of those being new bookers to the theatre.
Mark Babych, Artistic Director and Joint CEO at Hull Truck Theatre, said:
"It's remarkable to think we're celebrating a decade at Hull Truck Theatre!
"There have been so many highlights along the way that it's impossible to select one stand-out success; but seeing Lydia Marchant's main stage debut 'Mumsy' come to fruition and close our 50th anniversary celebrations was pretty special.
"I believe that new writing is the lifeblood of the theatre and therefore this is something we're always eager to support. We're keen to take audiences on this journey with us as we develop ideas together and watch them come to life on stage! We continually support new artists throughout the year and also have specific programmes in place which really focus on artist development, such as our Grow Season which champions new and emerging talent.
"We also want to nurture and empower our young people who will be the makers and creators of the future, giving them the tools and support to realise their potential.
"I hope we continue to be the 'Home of Exceptional Drama' in Hull and East Yorkshire for many more years to come."
Hull Truck Theatre is a landmark within the region and strives to be an important and valued voice at the heart of the local cultural and business community.
Beckie Hart, Chair of the Board of Trustees at Hull Truck Theatre, said:
"On behalf of the Board of Trustees, I would like to offer Janthi and Mark heartfelt congratulations on their 10th anniversary at Hull Truck Theatre.
"Together they've led the organisation to success through some pretty challenging times. They worked tirelessly throughout the pandemic to ensure that the future of the theatre was secured and have been very focussed post-pandemic in rebuilding audiences from the ground up, and it is always a pleasure to see evidence of this at the huge variety of performances throughout the year.
"Their passion and commitment to Hull Truck Theatre is unparalleled and I'm excited to work with them moving forward as we continue to develop the organisation across all areas and workstreams, whilst maintaining our key values of inclusion, access and innovation."
Tickets for Hull Truck Theatre's Autumn/ Winter 2023 season are now on sale and available at