Heather Burtons exhibition 'The Stillness Within'. opens today
Mon 1st November 2021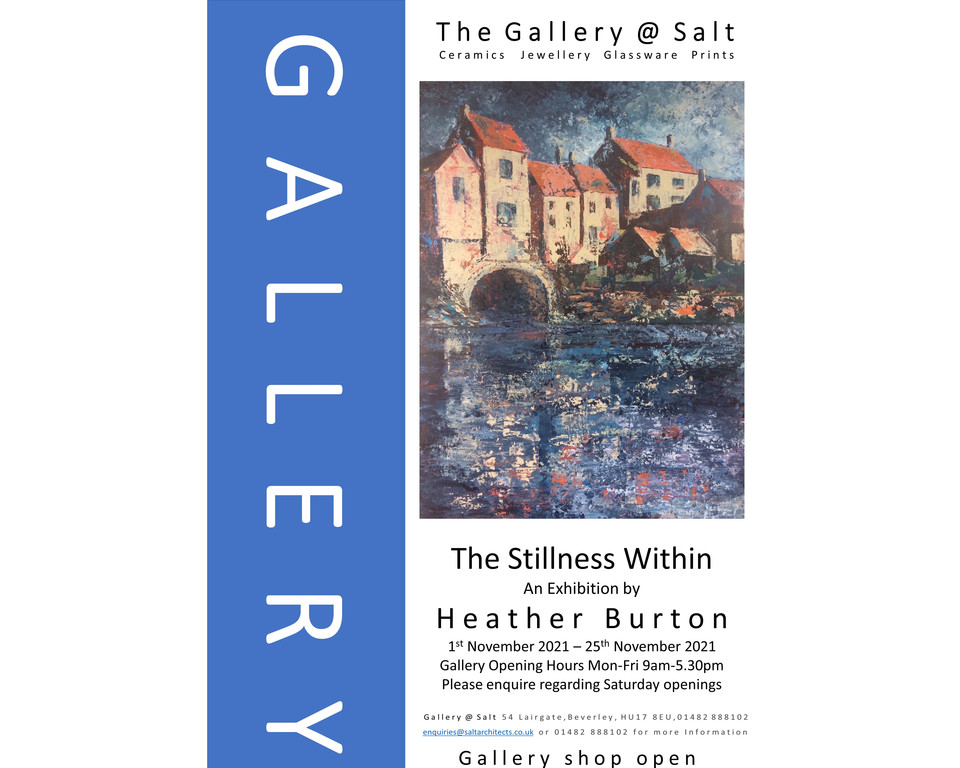 It has been a long year and when you are looking forward to exhibiting the time seems to go slower. At last after the long delay, due to lockdown, Salt Gallery are finally pleased to announce that they are hosting Heather Burtons exhibition 'The Stillness Within'.
Heather's exhibition is opens today 1St November and will be at the Salt Gallery until 25th November 2021.
It is well worth a visit to the Gallery to celebrate the work of this very talented artist.
For any additional information contact
Stella Squire, Office Manager, Salt Gallery, 54 Lairgate, Beverley, HU17 8EU