Graham Stuart MP welcomes Cherry Tree Youth Club to House of Commons for national awards ceremony
Fri 29th April 2022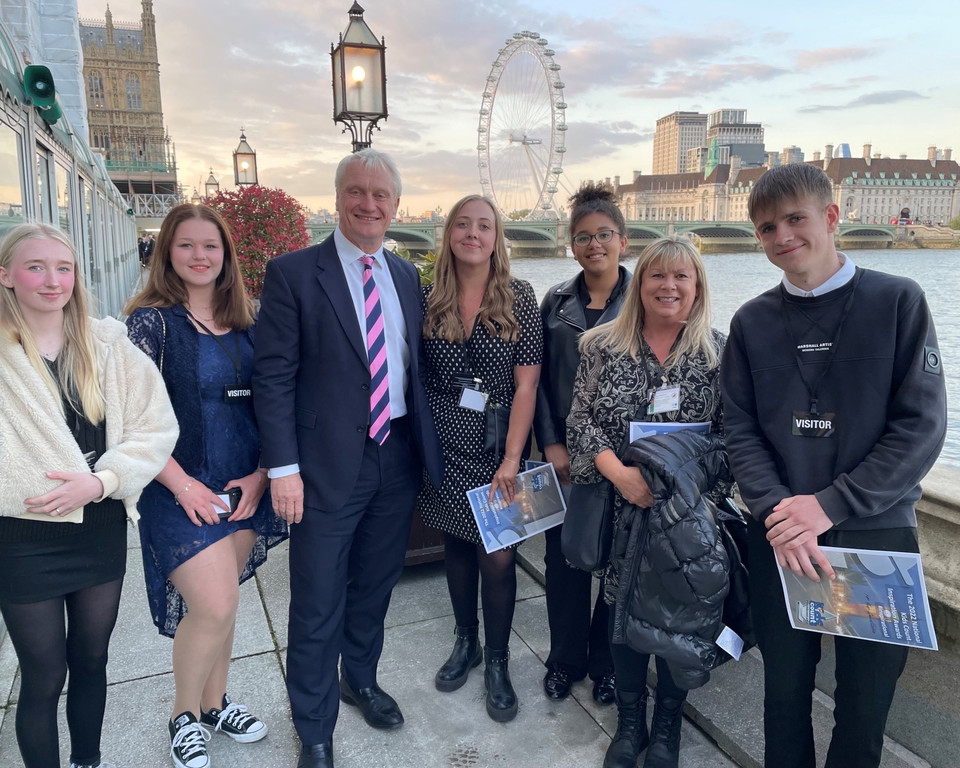 Beverley and Holderness MP, Graham Stuart, welcomed the Beverley Cherry Tree Youth Club from Beverley to the House of Commons for the Kids Count Inspiration Awards Ceremony where they received a "Highly Commended" award in the Inspire the House "Best Contribution by a Community Group" category.
The annual Kids Count Inspiration Awards recognised those individuals, young and old, and organisations that have been responsible for inspiring young people in their communities. This year there was a record number of nominations received for individuals and groups who are addressing issues that affect the lives of children by creating initiatives that are grounded in practicality and realism, make a positive difference, and afford greater freedom to young people to determine their own futures.
The Cherry Tree Youth Club, nominated for the award by Graham Stuart MP, provides support for young people in his constituency. The Swinemoor Estate in Beverley is amongst the top 15% for multiple deprivations in the country. The Cherry Tree Youth Club offers a safe space to drop in, meet others, receive support and take part in activities they cannot access anywhere else. Throughout the pandemic, the Club held "garden-gate chats" with young people and their families. They have held indoor escape rooms, given out free Halloween costumes and distributed wellbeing bags and free food. Through these and many other activities, the Club and Centre management continue to make a visibly positive difference to the lives of young people and their community.
Representatives from The Cherry Tree Youth Club's team and some of their young people travelled to the House of Commons to receive their award from Graham Stuart MP, in the presence of a number of leading politicians, Government and Shadow Ministers, community heroes and other high achieving young people from across the UK. Graham Stuart MP attended the awards ceremony and passed on his own words of congratulations at the event.
Graham said, "I was absolutely delighted to welcome representative from the Chery Tree Youth club and some of their young people to Parliament for the award ceremony. I was very proud to present a certificate to them for being highly commended in these awards for the 'Best Contribution by a Community Group' category. I was delighted that their wonderful work has been recognised and they too should be proud of the difference they make in this deprived local community in Beverley."
Fiona Rainforth, Youth Leader at The Cherry Tree Youth Club, said, "I would just like to express my thanks as Youth Leader for allowing The Cherry Tree Youth Club to visit The House of Commons; you have no idea how inspiring this visit was for all of us. Many of our young people had never visited London before and their eyes were on stalks, their jaws on the floor and their minds in overdrive as they attempted to absorb the entire event. I'd like to thank Graham, who charmed the young people and inspired them."