Graham Stuart MP to meet with East Riding Council as part of support for fresh bid for funding for Beverley-York rail
Thu 18th February 2021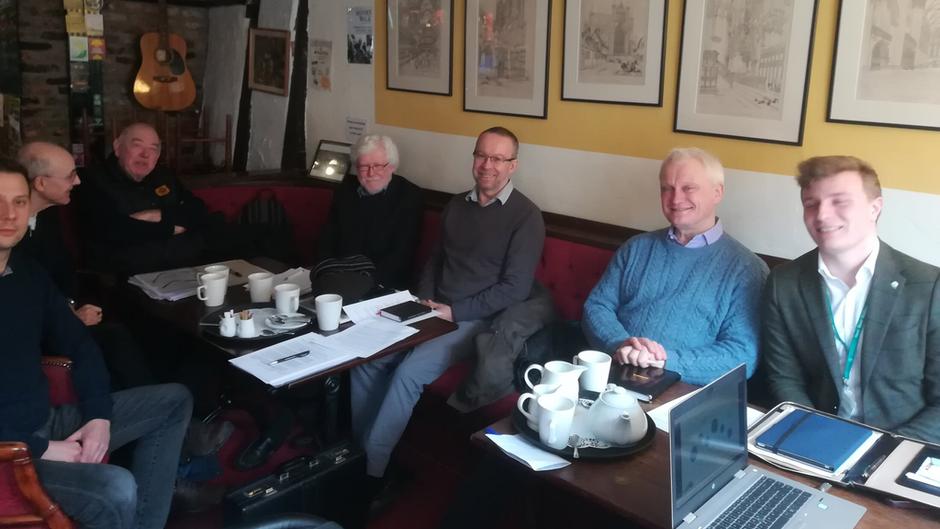 Graham Stuart, MP for Beverley and Holderness, is to meet with East Riding of Yorkshire Council (ERYC) officials to lobby for their support as part of a fresh bid for Government funding to reinstate the Beverley-York rail line.
The money would come from the Government's 'Restoring Your Railway Fund' – a £500 million pot aimed at reversing cuts made by then-director of British Railways, Dr Richard Beeching, through the early sixties. All in all, a staggering 6,000 miles of track was cut from the national network throughout the course of the decade.
Success in the bid for funding would see the Department for Transport provide up to £50,000 to help create a business case, which would highlight the economic and social benefits of restoring the axed route.
The local MP previously sponsored a bid to the second round of funding, which was also lent support by other Members of Parliament along the line's route including Dame Diana Johnson, the Rt Hon. David Davis, Julian Sturdy and Rachael Maskell. Although unsuccessful at this stage, the Rail Minister described the bid as having 'potential' and encouraged those involved to submit a revised bid in the New Year.
Graham said, "I'm meeting with ERYC to really try and get them on board with our proposal to reinstate this vital East-West rail link, because we're going to need their full support to help get this across the line.
"Reinstating this rail route would help to ease congestion along the A1079, which is single carriageway for a lot of the route – forcing you behind tractors and HGVs – and would link together the two fantastic university cities of Hull and York, as well as linking historic market towns like Market Weighton and Stamford Bridge to the national network.
"Having this link would cut journey times and harmful emissions, while also boosting tourism and job opportunities for my constituents in Beverley and Holderness."
The line would branch off the existing Hull-Scarborough route at Beverley before running through Market Weighton, Pocklington, Stamford Bridge and Haxby before arriving into York. Just over half of the reinstated line would follow the former route, but new stations would be needed where old ones have been built over.
Graham is also hoping to facilitate work between East Riding Council and engineering firm AECOM, who have carried out work on the Northumberland Line that will bring passenger trains back into service between Ashington and Newcastle.
Photos
(1) Graham meeting members of the Minsters Rail Campaign group in February 2020.
(2) Graham lobbying Rail Minister Chris Heaton-Harris in Westminster. (Taken January 2020.)