Graham Stuart MP heralds half a million of extra funding for healthier travel in the East Riding
Thu 19th November 2020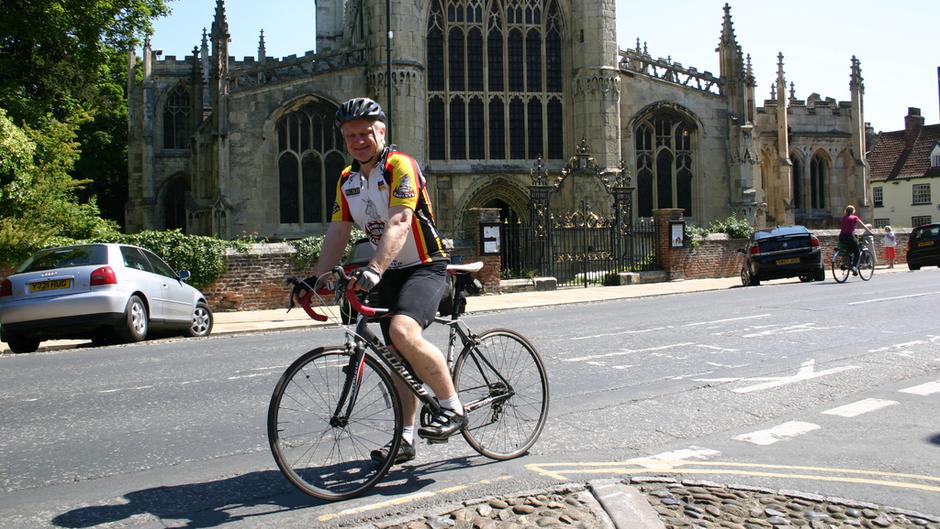 East Riding of Yorkshire Council is set to receive £467,400 of new funding from the second tranche of the Government's Active Travel Fund which Graham Stuart, who is the MP for Beverley and Holderness, says is a step in the right direction to making his constituency more pedestrian and bike-friendly.
The funding, which is earmarked for projects such as new, segregated cycle lanes, 'School Streets', and 'Low Traffic Neighbourhoods', is part of a record £2 billion investment which aims to double the number of journeys taken on foot or by bike over the next five years.
It will be given to councils under tough new conditions ensuring that thorough consultations are carried out with local communities and that schemes' impact on motorists and businesses are closely weighed up. These conditions follow discussions with local MPs, many of whom reported back that previous schemes have not always been well-received by local road users and businesses.
Councils will have to report back to the Government on the schemes' impacts – both positive and negative – within a year of their introduction.
If these conditions are not met, future funding allocations will be reduced and the Government could claw back some of the money already provided.
Commenting on the news, Graham said: "With lots of flat land across much of Beverley and Holderness, I've always thought that we should be encouraging people to walk or cycle more wherever possible, especially for shorter journeys.
"I'm delighted that our area will benefit from additional funding to make our local area more bike and pedestrian-friendly, while maintaining the access and space other road users still need.
"Councils will be given plenty of time to work out how best to spend this money so that it delivers maximum benefits for active travelling without having a negative impact on motorists."
The Transport Secretary, Grant Shapps MP, added: "It has been great to see so many people build cycling and walking into their daily travel habits. To support them, we know it's vital to have the right infrastructure in place so everyone – cyclists, pedestrians and motorists – can use our roads.
"This funding will help further realise that ambition, but councils must engage with communities to develop schemes that work for everyone – those that haven't won't be able to take their plans forward."