Graham Stuart MP Gives 150 Molescroft Residents Their Say on Proposed Recycling Centre
Mon 14th November 2022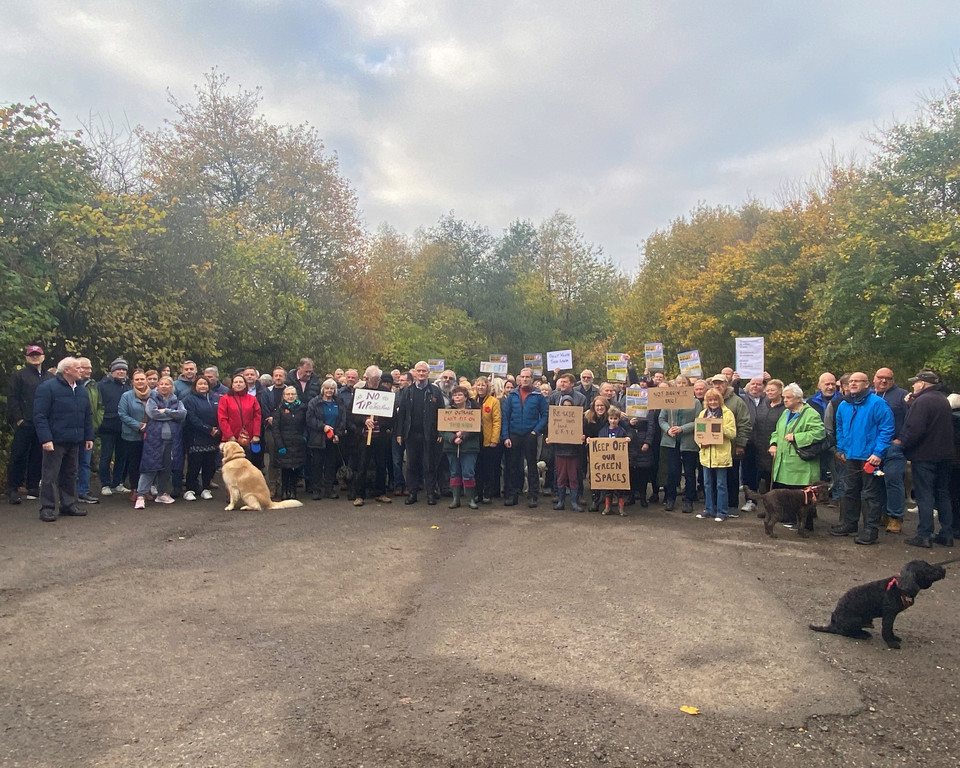 On the morning of Saturday 12th November, Graham Stuart MP hosted a public meeting to give residents their say on a proposed recycling centre in Beverley.
Over 150 members of the community came to Ings Road car park to make their voices heard about the recycling centre.
The meeting was also attended by community organisers and councillors from both the Conservatives and Liberal Democrats.
Mr Stuart called the meeting after his inbox was inundated with emails from residents frustrated with the lack of engagement with the community about the new tip.
He also launched a survey which has seen over 300 people have their say about the potential recycling centre.
MPs do not have a formal say in planning matters, that is a matter for councillors, but Mr Stuart felt that his constituents deserved to have their voice heard on this important matter.
East Riding Council organised a public exhibition about the recycling centre on 17th October, but many residents felt that they had further concerns which came to light after the meeting, and wanted to make sure their voices were heard.
The Council's own planning portal has seen 400 public comments about the scheme, the vast majority against the proposal.
Most residents at the meeting, which had an incredibly positive and friendly mood, were clear that the recycling centre is in an inappropriate setting, being only a few hundred yards from two children's nurseries and on open countryside rather than a brownfield site.
Commenting, Graham Stuart MP said, "It's rare to get so many people indicating they want to have their say about an issue.
"Having listened to over 100 residents, it's clear that there is much work to be done by the Council on this tip.
"While I have no role in planning, as a local champion, I will be sure to raise this issue with the council officers responsible for this recycling centre."
Mike Roach, Molescroft resident and organiser of the community action group said, "The residents of Beverley are very grateful to Mr Stuart for taking the time today to listen to the many valid concerns of the community.
"It is much appreciated, and we look forward to continuing to work constructively with him on this matter.
"It's encouraging to all, who are making the effort, to know that someone is listening."
Mr Stuart is continuing to ask residents for their say by filling in a survey at his website and will continue to work closely with the community to make sure they have their say.