Graham Stuart MP discusses repair plans for Beverley railway station pedestrian bridge
Wed 2nd February 2022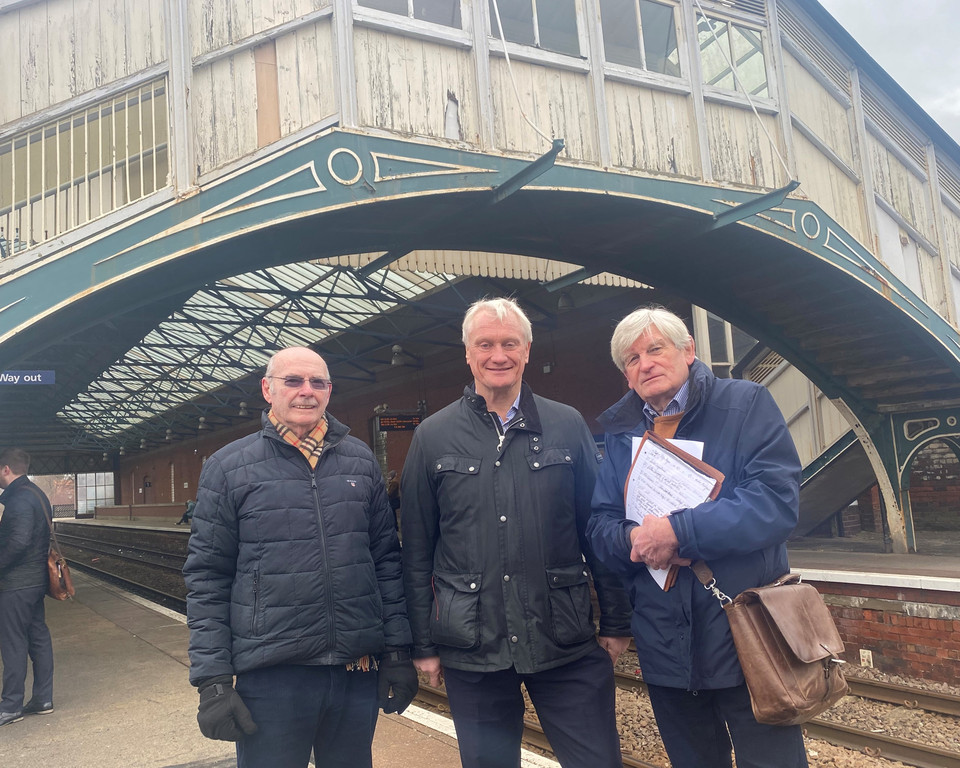 MP for Beverley and Holderness, Graham Stuart, recently met representatives of Network Rail and Northern Rail and the Chairman and members of Beverley Civic Society to discuss Network Rail's plans to refurbish, strengthen and alter the pedestrian bridge at Beverley railway station.
Graham was contacted by the Chairman of the Beverley Civic Society, Richard Lidwell, who raised the Society's concerns about Network Rail's plans for restoration of the Grade II Listed bridge. The proposal includes removing the wooden canopy on the pedestrian bridge at Beverley railway station but not replacing it. Graham welcomed input from the Civic Society about restoring the Bridge.
Graham said, "This footbridge is an important landmark in Beverley and the right decision about its future must be made. There are some engineering questions which need answers before real progress can be made. The safety of people using the bridge must be paramount."
Richard Lidwell, Chairman of the Beverley Civic Society, said "We at the Civic Society are working to protect the historical nature of this important Listed bridge. Unfortunately, the bridge is in a terrible state through lack of maintenance over the years, but the technical structural problems appear to be real so some change will unfortunately be inevitable. We had a constructive meeting, and hope that Network Rail will come up with some more acceptable designs."
Jonathan Ham, Project Manager at Network Rail, said: "It was great to meet Graham, Richard and other members of the Civic Society at Beverley station on Friday. It's really important when we do any work that we consider the views of the community.
"We know that the footbridge has a special place in the history of Beverley. Any repairs we carry out will look to retain as many of the original features of the bridge as possible, whilst making sure it is safe for everybody who uses the station."
Photo :- Graham Stuart MP with Michael Hildyard (left) and Richard Lidwell (right) from the Beverley Civic Society at Beverley railway station