Government support for Parkway Cinema
Wed 23rd December 2020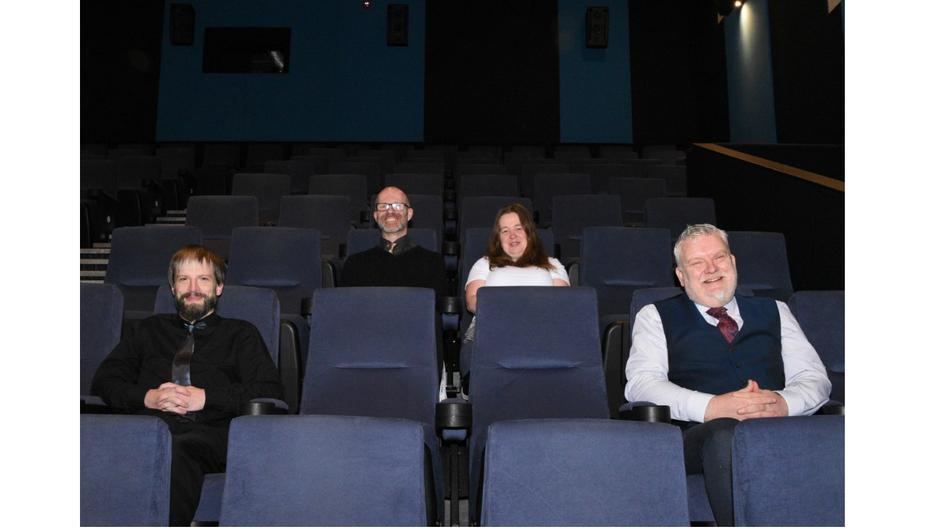 Graham Stuart, MP for Beverley and Holderness, has welcomed that independent cinema chain Parkway Cinemas is one of 201 across the country to benefit from a share of £16 million from the Government's Culture Recovery Fund, after he wrote to Culture Secretary – Oliver Dowden – in support of their bid.
Cinemas have found themselves affected by the Government's tiered system of restrictions, as they have been told to close their doors along with other venues like theatres, bowling alleys and zoos in areas classed as Tiers 3 and 4. These measures, coupled with reduced audiences and fewer films being released, has hit independent cinemas' revenues.
Parkway Cinema, which is based at the Flemingate shopping centre in Beverley, also has venues in Cleethorpes, Louth and Barnsley. They will benefit from a £282,169 grant in recognition of the difficulties caused by the Covid-19 restrictions, which also comes on top of other forms of support including the furlough scheme and business rates holidays.
Graham commented, "We all know by now just how wide-ranging the impacts of coronavirus have been – forcing many businesses to close their doors or adapt to new ways of working and preventing us from seeing our friends and family for many months.
"The Government has spent hundreds of billions to protect the economy so that it has the best possible chance of quickly bouncing back, and this grant for Parkway Cinema can act as a vital lifeline after so many months of struggle.
"I was very pleased to write to the Culture Secretary in support of their bid for funds earlier this year, and I'm delighted that indie cinemas will be able to apply for another £14 million in grants in the new year as part of the second round of the Culture Recovery Fund – regardless of whether or not they've been successful in the past."
To address the interruption in filmmaking – indirectly affecting cinemas – the Government's £500 million 'Film & TV Production Restart Scheme' has helped keep the cameras rolling. The fund opened for applications in October and has provided confidence for nearly 100 productions to restart filming.
Commenting on news of the funding, veteran actor Sir Michael Caine added: "The moving image has the power to change the way we think. The power to inspire; to delight; and to move. It happens to me all the time.
"Film is one of the most powerful and accessible art forms on earth – and for so many a local cinema is a place we know, love and have grown up with. A cinema is very often a vital part of any community and we need to support them in order to keep the art of film and the sense of community alive. Let's go to the pictures!"