'Glam and Gloom - 1970s Britain' : a new exhibition at the Treasure House in Beverley
Thu 11th May 2023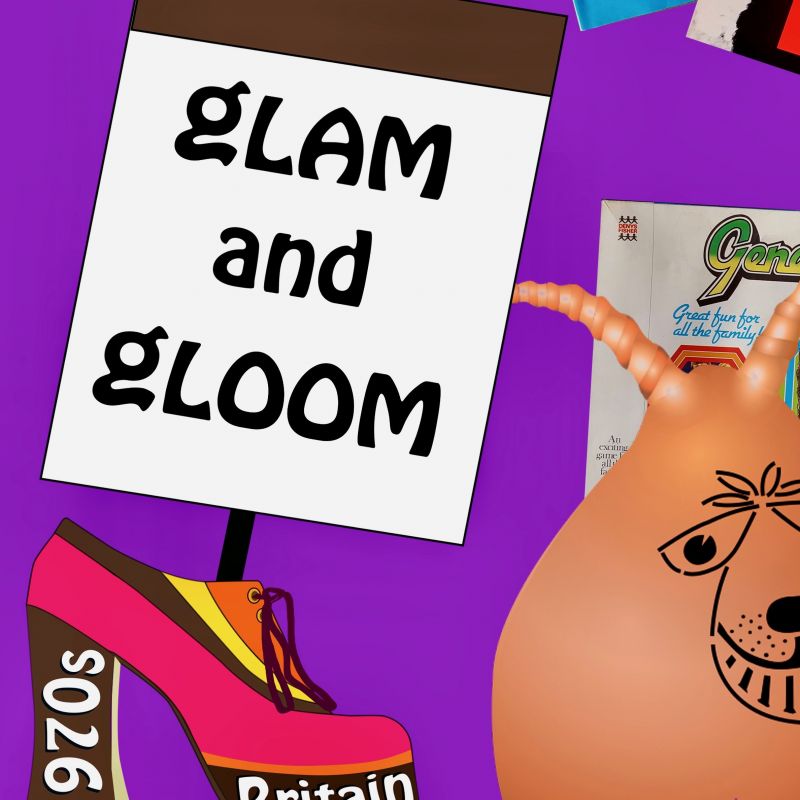 The next Treasure House exhibition will be 'Glam and Gloom – 1970s Britain', and will be on display from Saturday, 13 May until 26 August.
The decade saw glam rock bands, sunshine holidays and great British TV shows mixed with rising inflation, power cuts and endless strikes, hence the exhibition's title.
Visitors can expect to see favourite 70s LP covers, including T. Rex, Ziggy Stardust and, of course, the tartan-clad Bay City Rollers! There will be some fabulous 70s fashions on display, including white platform boots (as made famous by Abba), Laura Ashley prairie dress and knitted hotpants (perfect for the hot summer of 1976!).
There will be lots of fun 70s toys, including space hoppers and battleships on show, and on the more serious side, "Sum-It" - a game to familiarise players with pounds and pence (Britain "went decimal" in 1971).
To complement the exhibition, a selection of 1970s documents from East Riding Archives will also be on display. These include guides from the Campaign for Real Ale for where to buy beer; items from a souvenir folder relating to the Yorkshire Television adaptation of Winifred Holtby's book South Riding; and a brochure for a flying display at RAF Leconfield with star attraction the Red Arrows.
Visitors can enjoy watching a film showing a drive down Beverley's Toll Gavel in the early 70s before it was pedestrianised, and for younger visitors, there will be a selection of vintage and reproduction favourite 70s toys.
'Glam and Gloom' is a touring exhibition from The Exhibitours and will be located on the first floor of the Treasure House in Champney Road, Beverley. It will be open six days a week, and admission is free.
For full details and opening hours, visit: https://www.eastridingmuseums.co.uk/find-a-museum/?entry=treasure_museum_gallery