Fundraising Event at Mirage, Wednesday Market, Beverley - Sunday 19th February
Thu 16th February 2023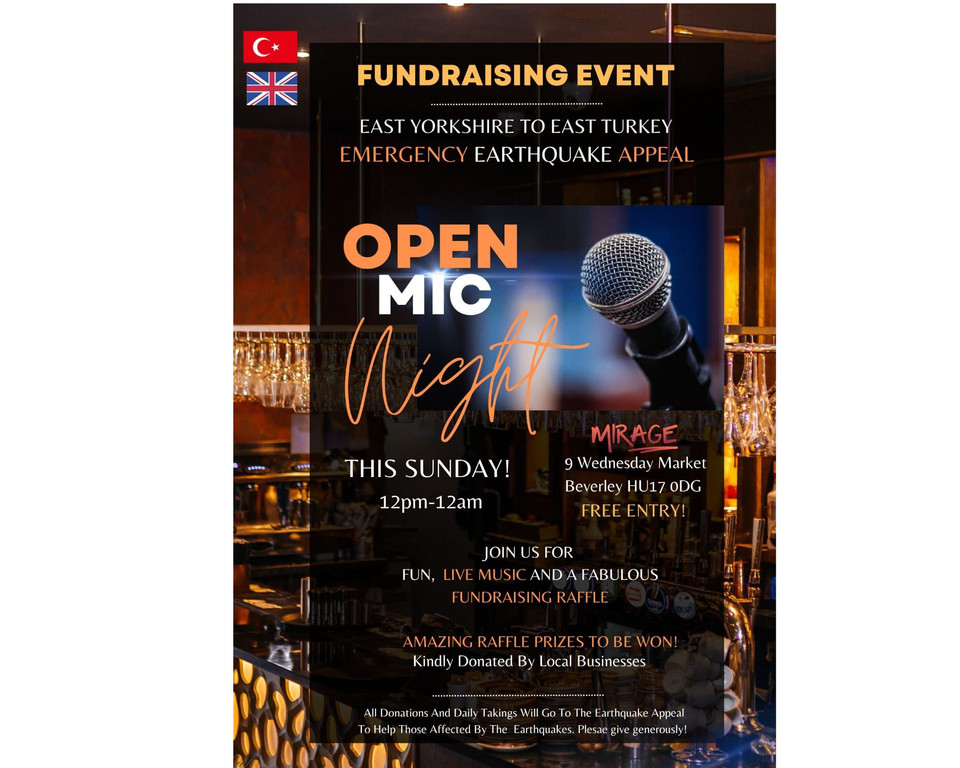 This Sunday 19th February 12pm to 12am a BIG fundraising event "East Yorkshire to East Turkey", to help with the Emergency Earthquake Appeal.
Wednesday Market will be the centre of attention with a 12 hour Open Mic event at Mirage, Wednesday Market, Beverley with an afternoon and evening of entertainment, fun, live music and a fabulous fundraising raffle, this is not a "Mirage", it is real. Real lives, Real people and a real event to help.
With free entry and all the proceeds, donations, takings going to the Earthquake Appeal, to help those affected by the Earthquake.
This Sunday 19th February 12pm to 12am at Mirage in Wednesday Market, Beverley. East Riding of Yorkshire.
https://www.facebook.com/MirageBeverley/
01482 880600