Funding approved for new Play Park in Cherry Burton
Sat 31st December 2022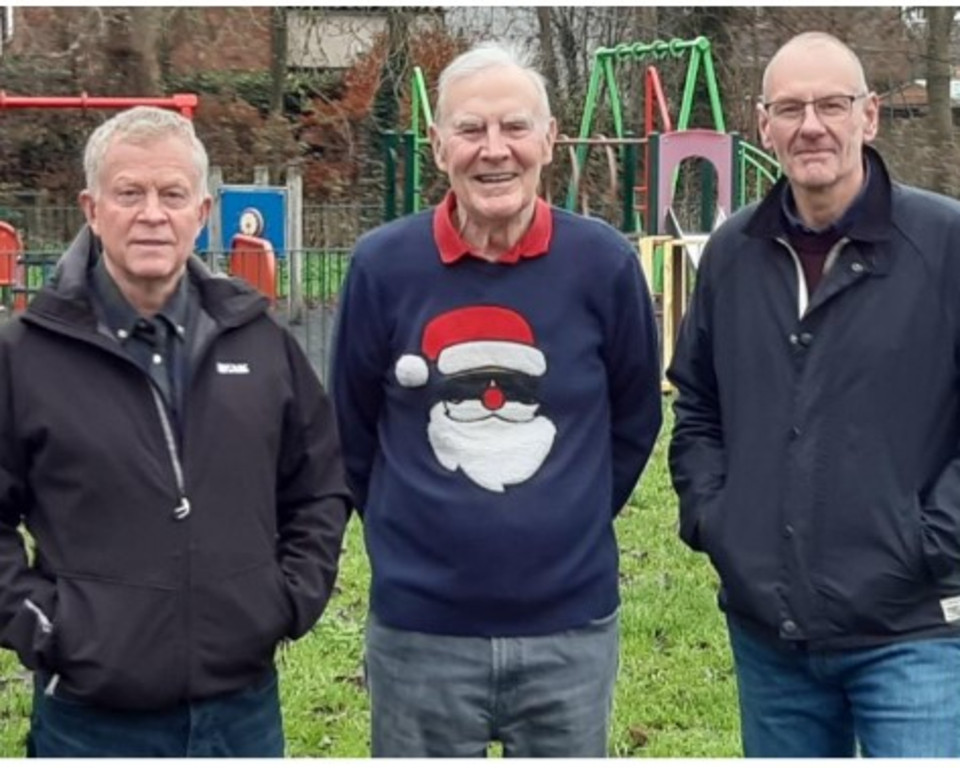 The children in Cherry Burton are set to get a new Play Park facility thanks to a £34,030.00 grant from FCC Communities Foundation. The total investment will be £50,630.00 with a contribution from the Parish Council of £16,600.00
The money will be used to buy additional new equipment which includes a Multiplay Unit, Wheelchair Accessible Roundabout, Double Perch and a Metal Nest Swing to complement the current play facilities. There will be a soft rubber floor surface under and around the equipment. The new play area is situated opposite the village pond in the centre of the
village.
Councillor John Wilson, Chairman of Cherry Burton Parish Council believes the facility will make a huge difference to the children living in Cherry Burton and surrounding villages. John hopes the new Play Park will be open by April. He says "This project will provide a huge boost to the children of Cherry Burton. It is fantastic that FCC Communities Foundation has
awarded us this money and we are really looking forward to our new Play Park taking shape over the next 4 months."
FCC Communities Foundation is a not-for-profit business that awards grants for community projects through the Landfill Communities Fund. Cheryl Raynor, FCC Community Foundations Local Grant Manager says: "We are delighted to be supporting the Council to bring this project to fruition, the new pieces of equipment will make a real difference to the
children and encourage further use of this already well used facility. We look forward to work starting shortly".
FCC Communities Foundation is a not-for-profit business that awards grants for community, conservation and heritage projects from funds donated by FCC environment through the Landfill Communities Fund and Scottish Landfill Communities Fund. Since 1998, FCC Communities Foundation has granted over £200m to more than 7,000 projects which benefit people living within 10 miles of an FCC Environment landfill site. For more information visit www.fcccommunitiesfoundation.org.uk
FCC Environment is a leading UK waste and resource management Company and is part of a global group with a strong heritage in providing services for communities and business. Its vision is to be the environmental company of choice, delivering change for a sustainable future. It employs 2,400 people and operates more than 200 facilities across England,
Scotland and Wales. FCC Environment donates the landfill tax credits that are generated by its operations to FCC Communities Foundation, in order to add value to the environment and social infrastructure of the communities around landfill sites. www.fccenvironment.co.uk
The Landfill Communities Fund and Scottish Landfill Communities Fund Any waste that is discarded which cannot be reused, reprocesses or recycled may ultimately be disposed off in a landfill site. To encourage the re-use, recycle and recovery of more value from waste and use more environmentally friendly methods of waste disposal, Land fill tax is charged on each tonne of waste sent to landfill. Landfill Operators (LO's) are able to redirect a small portion of landfill tax liability to support a wide range of community and environmental projects in the vicinity of landfill sites through the Landfill Communities Fund
(LCF) and Scottish Landfill Communities Fund (SLCF). The LCF is regulated by ENTRUST on behalf of HM Revenue & Customs and the project are delivered by enrolled Environmental bodies (EB's). The SCLF is regulated by SEPA on behalf of the Revenue Scotland and projects are delivered by Approved bodies (AB's)
Photo - Parish Councillors Pete Wardale, Tony Baker and John Wilson (Chair) at the site where the playground
equipment will be built at Cherry Burton.