Five ways to stop inflation halting your business growth
Sun 2nd October 2022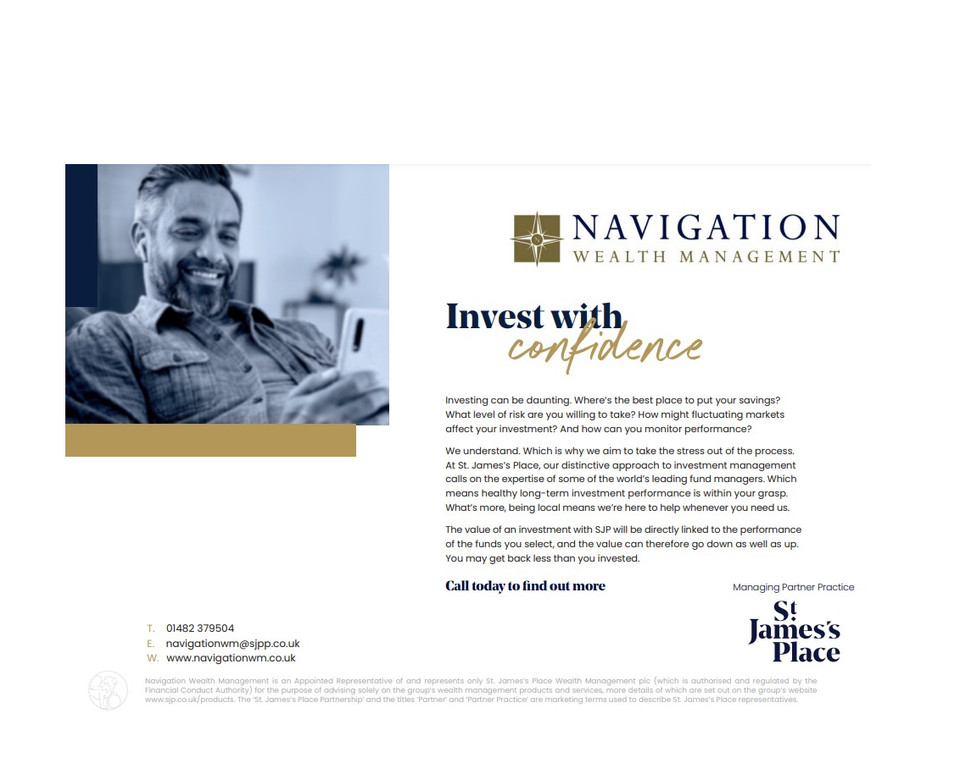 UK inflation is rising at its fastest rate in 40 years. It can be a worrying time if you own a business, particularly with news that most analysts believe the situation will get worse before it improves. Indeed, the Bank of England expects inflation to reach above 11% by the end of the year.1
The impact on your company can be profound, from increasing supply-chain costs to demands from staff for higher wages. In such a scenario, it's important to be able to answer some key questions about rising prices, such as: how does inflation affect businesses and how do you deal with rising inflation?
Here are five ways to stop inflation halting your business growth and reduce the impact of spiralling prices.
Prepare the business for a tough time
We're in a period of inflation not seen for more than four decades and it's likely to get worse over the coming months. This is probably the last thing any business needs after coming through COVID-19, but it's vital you face up to the realities of the situation.
"Brace yourself and your teams for turbulence ahead by reducing any inefficiency still present in your production and delivery lines," advises Professor Marco Mongiello, Pro Vice-Chancellor at The University of Law Business School.
"Involve the team in understanding that everyone will have to play their part. That could mean that any salary increases may have to wait a little bit, although not long enough to compromise the livelihood of your employees."
Reduce working capital
"Seek to fix prices with your suppliers for a longer period of time and/or try to negotiate longer payment terms," adds Professor Mongiello. "When inflation is rife, paying the same nominal amount of money later means paying a smaller real value. Longer payment terms will also help reduce the cost of servicing your debt, with interest likely to increase in the coming weeks and months."
It also pays to invest any cash you have available rather than delay decisions on where to spend it because the longer you wait, the less value that cash will have.
"Speed up your decision process and spend it now, before the cost goes up even further," says Professor Mongiello. "If you don't have cash available, seek to switch your short-term variable debt into longer-term debt facilities at fixed rates."
Think about investing
It might seem counterintuitive, but spending money can actually help you beat inflation, especially if it makes your organisation more efficient.
"Technology investment in the form of artificial intelligence or business software can often take care of certain parts of your company," says Peter Boolkah, a business consultant with more than 30 years' experience helping SMEs to scale up and grow. "This frees up other areas such as business development or cash flow, which can be spent in other ways to counteract rising costs. Outsourcing can also free up time and money within an organisation."
Be honest with your customers
Given what happens to business costs when inflation rises, it's likely that you'll have to increase prices to cover at least some of the impact. Always try to be understanding of customers' situations, while being firm in your reasons for needing to increase prices.
"Try to involve your customers by empathising with their own struggle to cope with increasing costs and by doing so, seek to strengthen their loyalty," says Professor Mongiello. "Avoid begging for forgiveness for having had to increase your prices. Instead, you could indicate that your prices rose by less than those of selected competitors – only if that's true, of course."
Keep marketing
Businesses will often cut back on marketing when the economy is struggling, but Peter believes this is a false economy.
"I always advise companies to continue with a marketing strategy, even if it's slightly revised," he says. "Marketing is a major way of propelling your business forward and growing your service users or customer base. In a tough market, where you may be losing customers because of the cost-of-living crisis or supply-chain problems, it's important to communicate with them and be visible and clear with the service you're offering."
Seek advice
Need help dealing with inflation? Talk to one of our advisers for practical information about what you can do.
Sources:
1 Monetary Policy Summary, Bank of England, June 2022