Fit4dogs respond to call
Wed 31st March 2021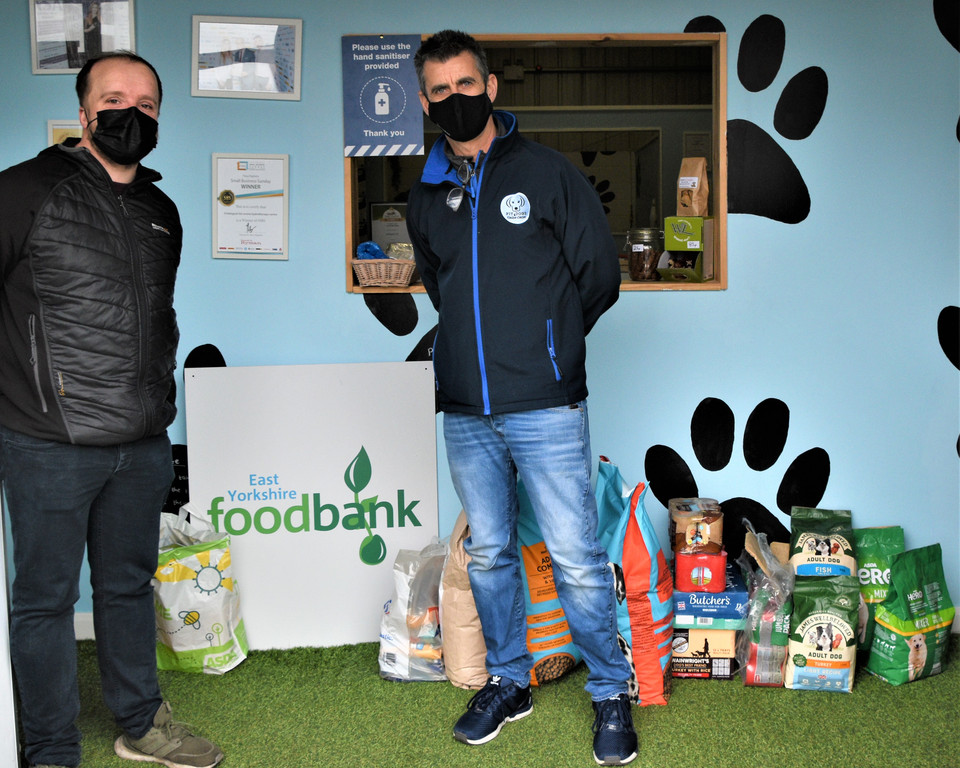 East Yorkshire Foodbank (EYFB), whose emergency deliveries have more than doubled since the start of the pandemic, put out an appeal for cat and dog food on social media after growing calls from pet-owners who are struggling to keep their animals fed.
Fit 4 Dogs in Beverley, acted on the appeal and contacted EYFB through Facebook.
They made their premises a drop off point for the food so large donations of dog food could be collected for the charity at one time.
Fit 4 Dogs collected and donated 70kg of dog food, which will help hundreds of dogs across the county, putting minds at rest for those who struggle to feed their dogs.
Throughout the pandemic, it has become increasingly evident how pets have been the Fit4dogs respond to call life line for many people to help keep a positive mindset and keep off depression.
The charity took to social media to say: "We are requesting donations of dog food. A dog is family to many, and many will feed their dog before themselves". Fit4dogs responded to the call.
The demand for donated foods for people continues, EYFB said "Any tinned or dried foods are fabulous, we want people to work within their budgets for what they can donate".
In May 2016 EYFB became a registered charity with a new name and a new Beverley base.
The charity provides three days' emergency food and support to local men, women and children in crisis, with its vision being that no one in the county has to go hungry. If you need help from East Yorkshire Foodbank, please call 07842 753 728. To make a donation please visit the foodbank's main collection points:
Tesco Beverley, Tesco Hornsea, Morrisons Beverley, Asda Kingswood and the Promenades Shopping Centre, Bridlington, or alternatively contact East Yorkshire Foodbank on Facebook or Twitter.