Fined after rubbish was dumped.
Thu 12th May 2022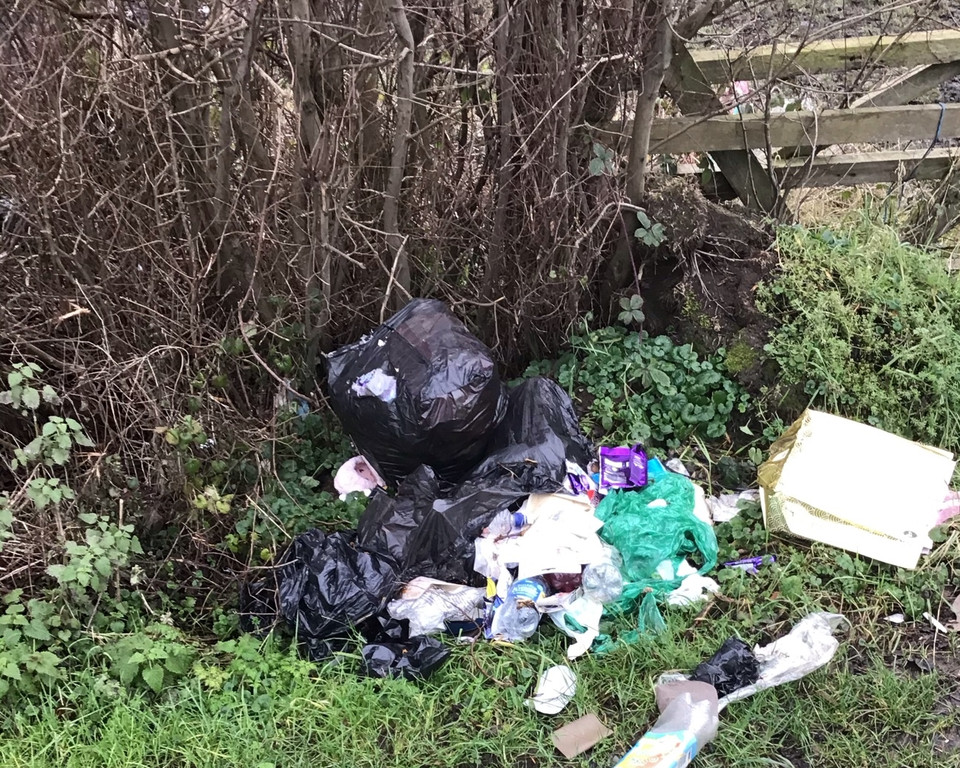 Residents are being advised to dispose of waste in the correct way. Follow the ERYC SCRAP Code.
A fine was issued after rubbish was dumped, the fine totalled £1,000 was issued by a court after rubbish was found dumped.
Two bags of household waste given to someone to dispose of. But the bags were found dumped.
At Beverley Magistrates' Court where the individual pleaded guilty, failing in a duty of care to ensure that that waste was disposed of correctly.
The court heard streetscene enforcement officers from East Riding of Yorkshire Council received a report from the public about waste dumped and attended the scene..
Following investigations, evidence was found which linked the bags to an address.
East Riding of Yorkshire Council continues to remind residents they are responsible for disposing of their own waste properly and legally by using their household bins or by taking the rubbish to their local household waste recycling site.
For larger loads they can also hire a licensed waste carrier to take the rubbish away, or they can use the council's own bulky waste collection service.
Paul Tripp, director of streetscene services at East Riding of Yorkshire Council, said: "People are legally responsible for disposing of their own rubbish properly.
"If people take that responsibility seriously, they will help prevent fly-tipping from happening."
Anyone caught fly-tipping could be ordered to pay a £400 fixed penalty notice or the case can be taken to court, where they face an unlimited fine or even imprisonment.
When hiring anyone to take away rubbish, residents are urged to always follow the council's SCRAP Code which advises what checks they need to make.
To operate legally any firm that removes waste needs to be registered with the Environment Agency as a licensed waste carrier.
Fly-tipping information: