Fergie Food and Craft Fair 2023
Fri 13th January 2023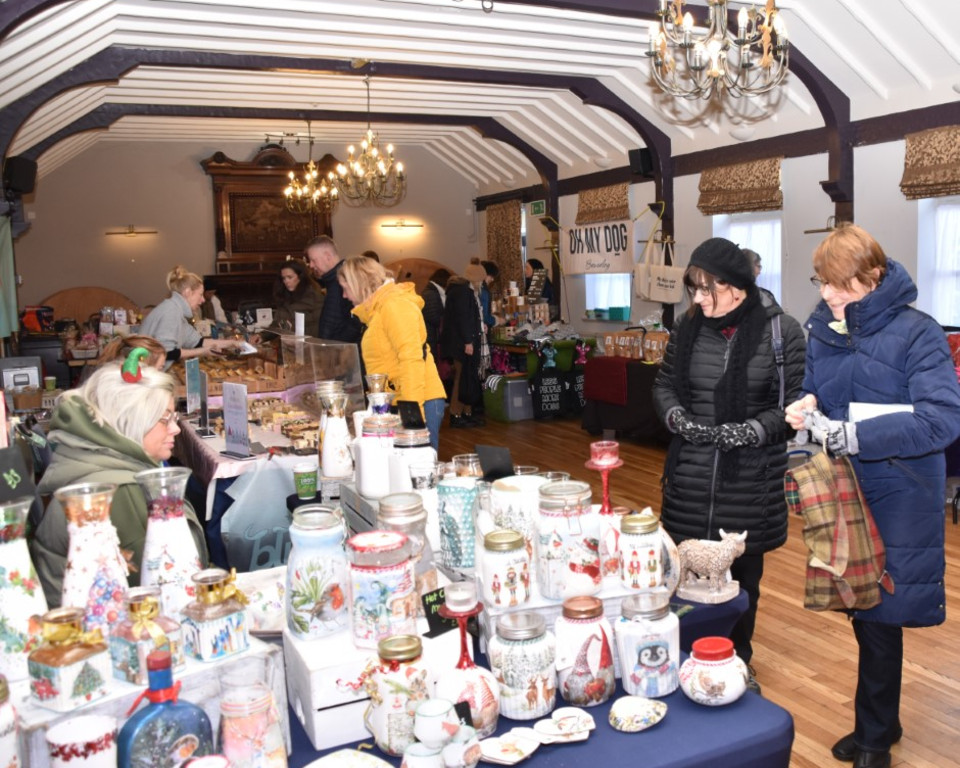 The Ferguson Fawsitt in Walkington reopened its doors early in 2022. Allen Slinger, owner of the "Fergie" managed to
take a little time off over the festive season and reflect on his first 9 months at The Ferguson Fawsitt, and what he can build on for 2023.
Following the refurbishment, the new layout, menus that change to represent the seasons, and the opening of the Gallery Cafe and event space, Allen has turned the Ferguson Fawsitt into a community hub, entertaining the locals and bringing people into the village from far and wide.
Whether that be through the Monday night club, bingo, quiz nights or introduction and continued success of the Food and Craft Fair. Allen opened the Event Space which is available for private hire, birthday parties, celebrations, music nights and now the Food and Craft Fair. Proving to be such a draw to the area, the fair will continue through 2023 and Allen aims to make it a bigger event attracting more stall holders throughout the year.
Allen contacted Lisa at The Little Cheese Pantry and presented his ideas of what he wanted to achieve with the Food and Craft Fair, and without hesitation Lisa jumped at the opportunity and ran it past a number of local traders she knew, to see if they were interested.
Lisa said, "When Allen got in touch, I just knew that with the lovely food and hospitality that the Ferguson Fawsitt provides it would work really well, for people to come to the fair and then have a bite to eat or people who already were coming to the Fergie to then buy some treats or essentials to take home".
Lisa went on to say, "For 2023 the idea is for the fair to continue to grow and attract more stall owners to occupy the outside space as well. It's already known locally as the Fergie Food and Craft Fair. We are all looking forward to a good 2023".
As the "Fergie Food and Craft Fair", continues to grow, if you are looking to get involved then contact Lisa at The Little Cheese Pantry via Facebook or thelittlecheesepantry@hotmail.co.uk.
Remember the Fergie Food and Craft Fair is on the 2nd Friday of the month 10am to 4pm.