February and Chocolate -What does it all mean?
Sun 14th February 2021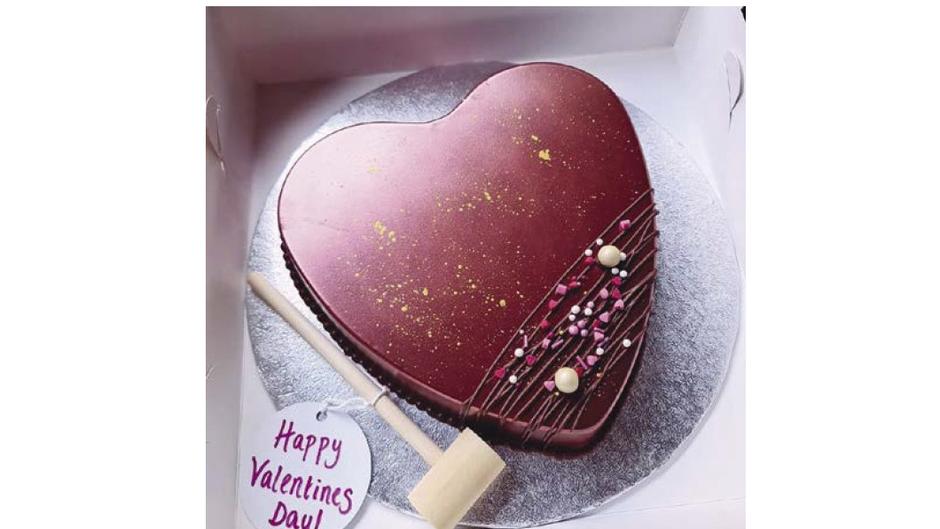 What does February mean for chocolate?
Now the nights are getting longer again and a sunny day can almost make you believe you feel the first hints of spring, what exciting things are on the horizon for a chocolate enthusiast in market town in Yorkshire?
February, of course, is synonymous with Valentine's Day, the first big event in the calendar of anyone in the gifting industry. Last year I wrote about the long history of Valentine's Day, and how we came to gift chocolate at this time of year. Traditionally, chocolate and romance come hand-in-hand, but this year I think the whole world could use a bit of love.
We have been working hard to come up with a range of gifts to suit everyone, not just the young lovers or the old romantics, but gifts to show our friends or family just how much they mean to us and help them feel not so self-isolated in our lockdowns.
We have created a Valentine's Chocolate Lunch, available for click-and collect, for those looking for an intimate time for two, but also a Heart-Shaped smash-cake (a chocolate shell filled with romantic sweets & treats) for that very special someone or even a whole family you're thinking of.
We will have chocolate hearts with hand-written messages, limited edition chocolates with passionate flavours, and salted-caramel bites - a customer favourite! We will do everything in our power to spread a bit of joy, and make this year the year of love.
Far from being an isolated event, Valentine's marks the start of Spring festivities with lots to look forward to over the coming
months.
This year, Easter falls on Sunday 4th April, and thus sets the schedule ahead: Mother's Day is 3 Sundays before Easter (March 14th) and Pancake Day is 6 ½ weeks before Easter (February 16th).
All of these are major dates for any chocolate lover, but more importantly they are all times for family and friends and showing each other how much we care.
Pancake Day has always been a tricky one for us. We are chocolatiers, not pancake-flippers by trade, and everyone has different preferences and traditions for their flat-dough delights so we like to stick with what we know and love.
We are cooking up some of our home-made fat-pancakes, served with pots of melted White Rabbit chocolate to dunk. All you need is a toaster and a microwave and you can have stacks of perfect pancakes, with quality decadent chocolate to dip, for the whole family! We are doing these for click and-collect as well as local delivery, so there is no excuse not to indulge in
what you love.
The week after lent begins is another little quiet spot at your local chocolaterie, but it doesn't take long before people need a pick-me-up once again. We will be using this time to stock up for Mother's Day, and our true time to shine: Easter. Again, we think those Mums and children out there will deserve an extra special treats this year. Mums, we thank you for being our
Mum, and kids we thank you for being so patient and good during all this.
White Rabbit has lots of ideas about how to make these events unique this year and show these special people how much we love them.
So, if you are feeling a little blue after January, it is my job to tell you there is lots to look forward to! The year of love is ahead of us, and if you love chocolate there is no shortage to go around.
Ed Hawkes, White Rabbit Chocolatiers.