Fast & furiously funny! Improv comedy returns to ERT
Wed 14th April 2021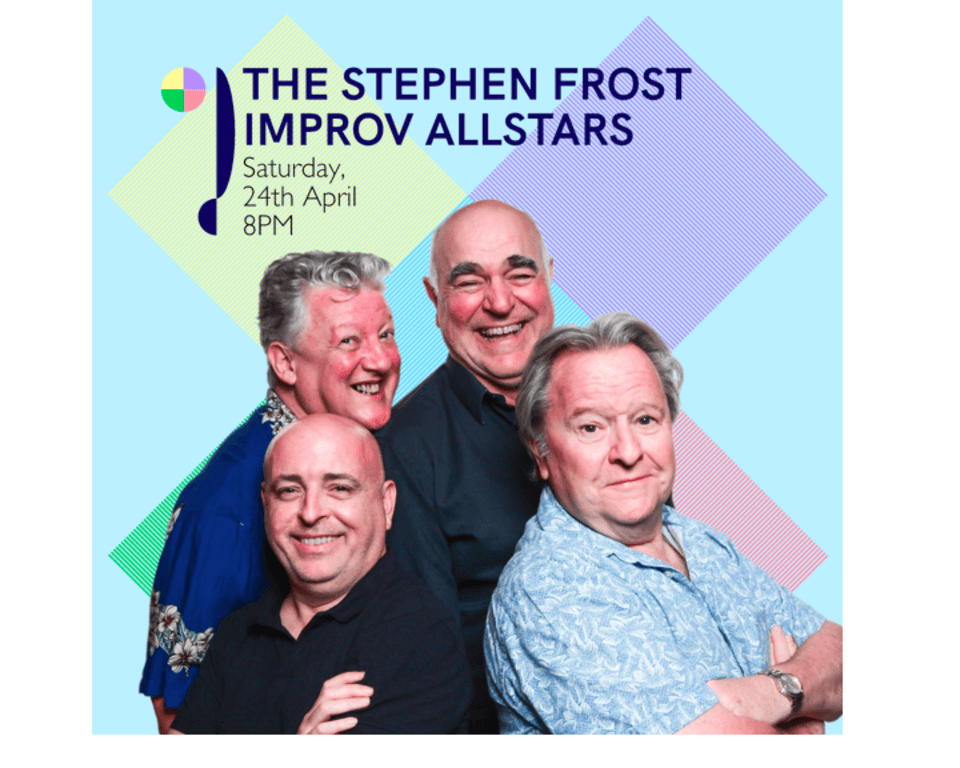 You shout it out, they act it out! The Stephen Frost Improv Allstars return on Zoom to serve up another treat of improvised comedy at its absolute best.
These shows are never the same twice so it's doubly important not to miss them! They're fast, funny and furious with no safety nets – just Stephen, Andy, Steve and Ian flying by the seat of their pants! Excellent.
Book your ticket now here.
Keep your eyes peeled... Shortly ERT will be making an important announcement. Make sure to keep checking your emails if you are subscribed and listen out for more.
Catch up on content you've missed
Mindfulness activity pack for children - She Productions have released a free mindfulness activity pack to help young children look after their mental health in lockdown. Click here to watch it online on the ERT blog.
Richard Avery reads Shakespeare - For World Poetry Day, Richard Avery gave us a beautiful "ode to ERT" with his reading of Shakespeare's Sonnet 97. Click here to watch it online on the ERT blog.
StorytEllas episodes 1 & 2 out now - Episodes 1 and 2 of the StorytEllas is out now! It's perfect to watch with your little ones and its FREE. Suitable for ages 4+. Click here to watch.