Fan Zone Beverley hosted the East Riding Stages Rally 2023
Mon 27th February 2023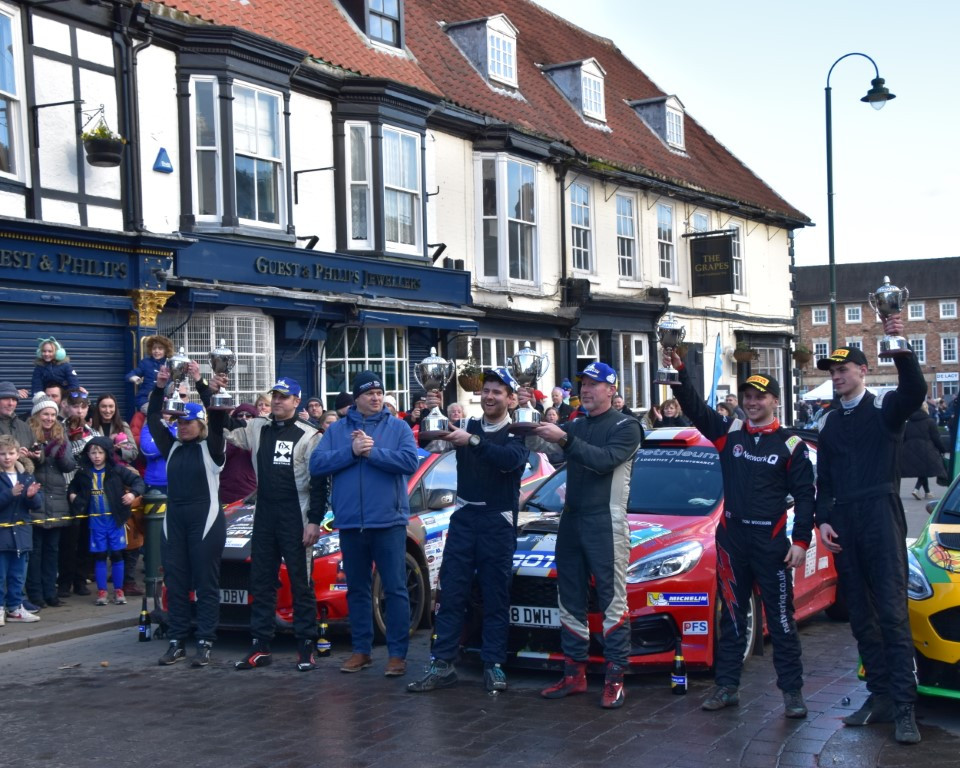 On Sunday 26th February the East Yorkshire Rally started from the Saturday Market in Beverley, hosted the Fan Zone allowing fans to get up close to the State of the art Rally Cars.
The Reed Group East Riding Stages Rally from Beverley's Saturday Market with close to 150 cars racing twice around four rally stages on closed roads in East Yorkshire and passing through Saturday Market throughout the Day and finishing in Saturday Market for the Winners celebration ensured Rally Fans were in for a treat.
The unique Fan Zone which allowed close access to the cars, and the BIG Screen entertainment kept fans up to date with the action out on the Stages.
Fans were able to enjoy the ceremonial start and even managed to get a glimpse of the Legend that is Guy Martin, who waved off the first 10 cars. Throughout the day fans were treated to seeing such fantastic modern day rally cars and compare to some of the older cars taking part.
Following the successful completion of the Reed Group East Riding Stages Rally driving around the 45-mile closed road tarmac rally. The cars returned to Saturday Market for the final prize giving, with a winners podium arena.
Making it back to back wins, last years winners David Henderson and Chris Lees were delighted to start the Champagne flowing and lift the trophies although the margin was only 3 seconds. perhaps "Too close for comfort".
Only 3 seconds behind and a little upset about a spin, (Remodification of the front end), David Wright and Paula Swinscoe were delighted to get the runners up trophies.
Current BTRDA Gold Star Champions Elliott Payne/Tom Woodburn came in 3rd, Elliott was a tad disappointed with, but enjoyed the Rally overall and thanked the fans for all the support.
Keep in tune with future events and follow them on facebook @BeverleyMotorClub