Estelle Crump - 100 Years Young
Thu 15th December 2022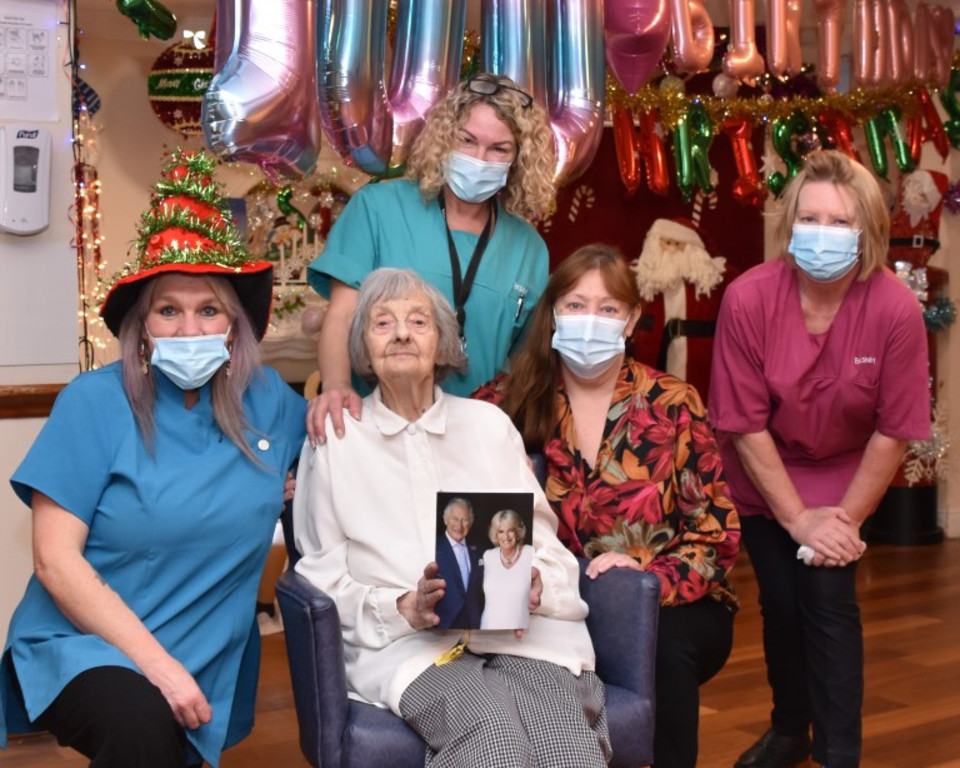 Estelle Crump a resident at Beverley Grange has reached the century milestone and enjoyed a lovely day with the staff and her friends at Beverley Grange.
[Edna] Estelle Perry was born near Downham Market in Norfolk on 13 December 1922. She was brought up on her parents' farm alongside the River Ouse. On leaving school on her 14th birthday Estelle went to work as a kitchen maid at Leeds Castle in Kent, the home of Olive, Lady Baillie, a wealthy Anglo-American, who entertained Royalty and famous film stars there in the 1930s. Estelle later worked for Mrs Eugenie Sassoon, widow of David Sassoon, a close friend of King Edward VII, who lived at 2 Albert Gate, Knightsbridge (now the Kuwaiti Embassy).
18-year-old Estelle joined the WAAF (Women's Auxiliary Air Force) at Bridgnorth, Shropshire, on 26 June 1941. She was sent to Blackpool in August 1941 where she was taught to drive cars and trucks before taking on the position of 'Driver Mechanical Transport'. During the next three years she served at six RAF stations in England.
Later she married Bill Crump - they lived in King's Lynn and Eastbourne before retiring back to Downham Market. In 2013 Estelle, then a widow, moved to Beverley (Beverley Grange Nursing Home) to be near 3 of her 4 nieces.
Estelle is delighted to be one of the first to receive a birthday card and congratulations from His Majesty King Charles III making her day all the more special.
Happy Birthday and Congratulations Estelle. -100 years young.