ERT - Behind Closed Doors
Tue 3rd August 2021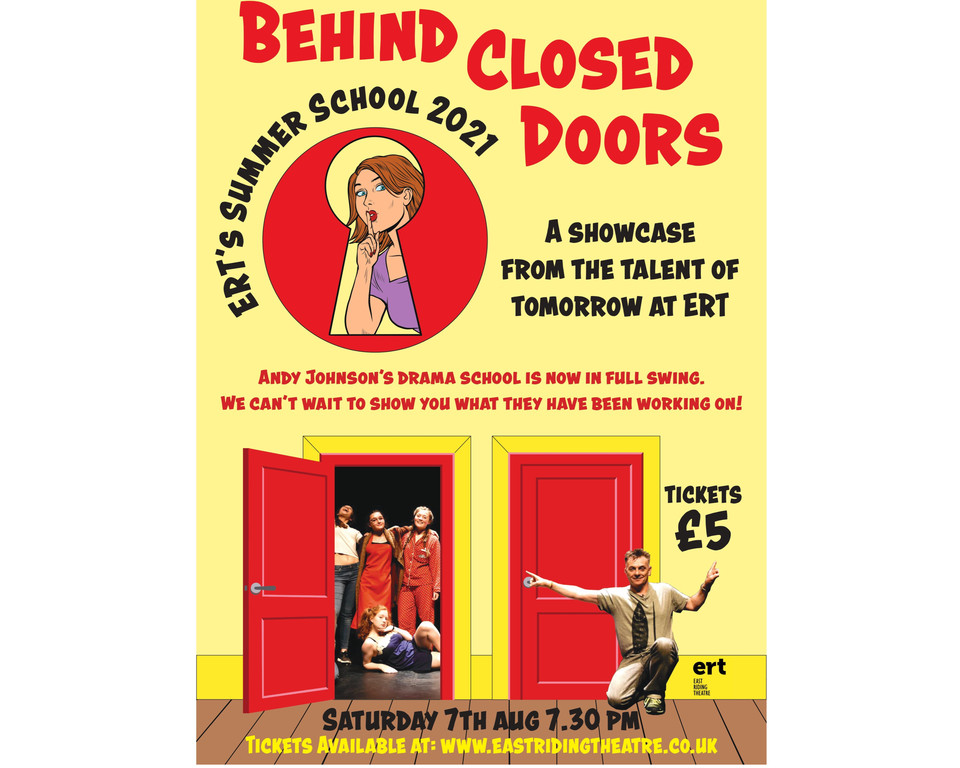 This coming Saturday August 7th ERT present a great opportunity to watch a BRAND NEW play, performed by their very own Summer School students!
Behind Closed Doors, written by Jenny Shen and Andy Johnson, is a surreal comedy exploring humanity, loneliness and the complexity of the modern world - this is probably a play you will not want to miss.
You can book your tickets now, so you will be able to join ERT and watch the young creatives demonstrate their skills and deliver an outstanding performance on the ERT stage. Who knows ERT could unveil a star or stars of the future.
Tickets are just £5.00
buy tickets ;- https://bit.ly/3CeyUfK