Epic Cycle / Golf Challenge raises £2930 for local charity
Thu 7th July 2022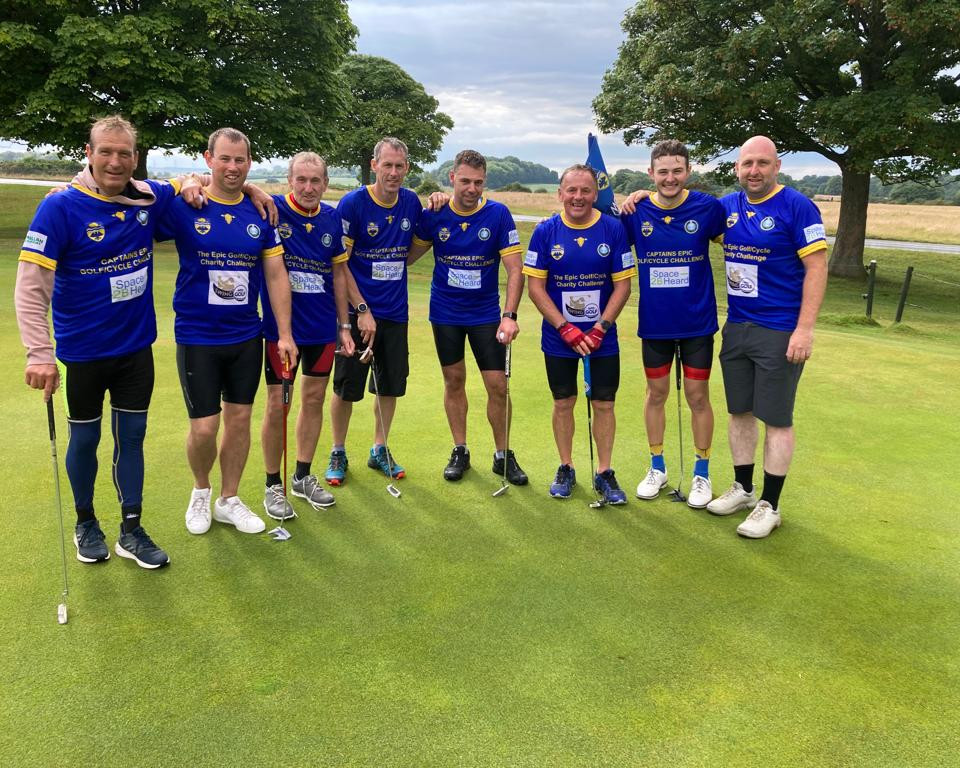 Beverley and East Riding Golf Club Captain, Pat Howdle, and his team of Carl Johnson, Doug Sharp, and Matt Suttcliffe took part in an epic challenge on Friday 1st July.
They played four rounds of golf - at Beverley, then Hornsea, then Beverley again and then back to Hornsea. And they cycled the 15 miles each way in between and back to Beverley at the end!
Incredibly, they managed to do all this in just 11 hours, 27 minutes and 30 seconds! In doing so they caught up with the Hornsea team who were doing it all in reverse order.
More importantly, they raised a massive £2,390 for Pat's captain's charity Space2BHeard. Space2BHeard provides high-quality counselling, psychotherapy & wellbeing services for the local area.
The team didn't do it all alone. They had many helpers on the day.
Pat Howdle said: "I would like to thank Beverley Golf Club for allowing the event to happen and Hornsea Golf Club for the same reason.
"Thank you to everyone who helped on the day, card scoring or ball spotting. And to The Marne Restaurant who put on a really nice feed for players and helpers.
"It has been a great event for the club, and I'm delighted to raise so much money for Space2BHeard who are over the moon."