Enjoy an early evening with Phil Simpson at The Monks Walk, Beverley.
Tue 7th November 2023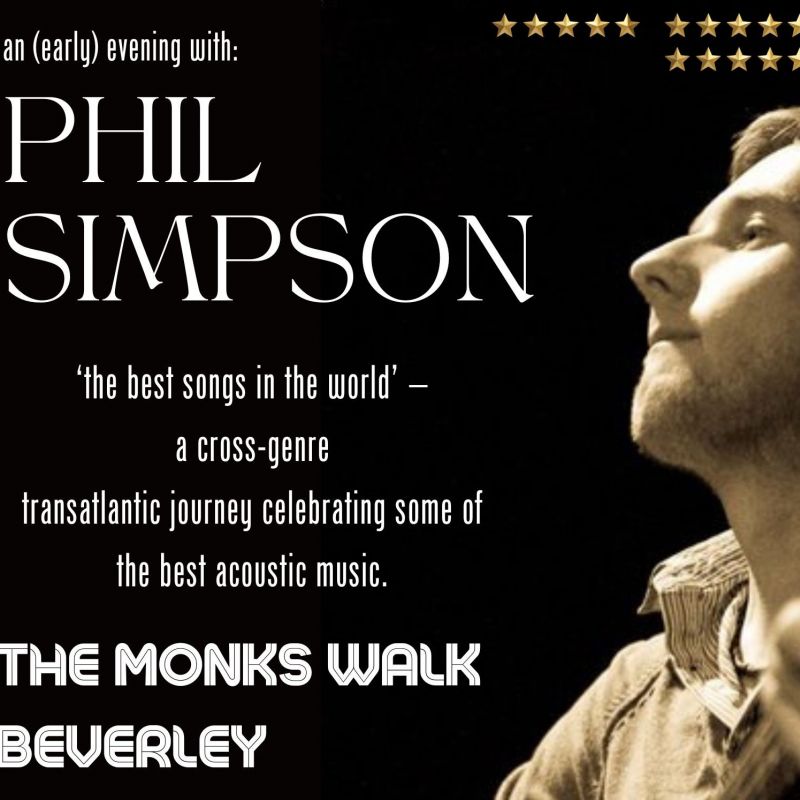 Phil Simpson will be performing this Saturday 11th November, 5pm to 8pm at The Monks Walk, getting you in the mood for the weekend ahead.
Phil will be settled into a cosy corner of the Monks Walk for an early night of reflection in music.
The Monks Walks creates the perfect serene ambiance to relax with a drink and immerse yourself in the soothing melodies of acoustic music. The gentle strumming of guitar strings and the heartfelt lyrics performed by Phil Simpson to transport you to another world.
Phil's set of carefully chosen acoustic songs, "the best songs in the world - a cross - genre transatlantic journey celebrating some of the best acoustic music", Each note resonated with emotions, weaving a tapestry of nostalgia and contemplation.
The intimate setting of The Monks Walk allows Phil's audience to appreciate the nuanced intricacies of the acoustic arrangements, creating a connection between the music and your soul.
To get off to a tranquil start to the night, with a calming atmosphere enjoy 3 hours with Phil this Saturday at The Monks Walk.