East Yorkshire instructors to run a Nordic Walking workshop during annual walking festival
Thu 1st September 2022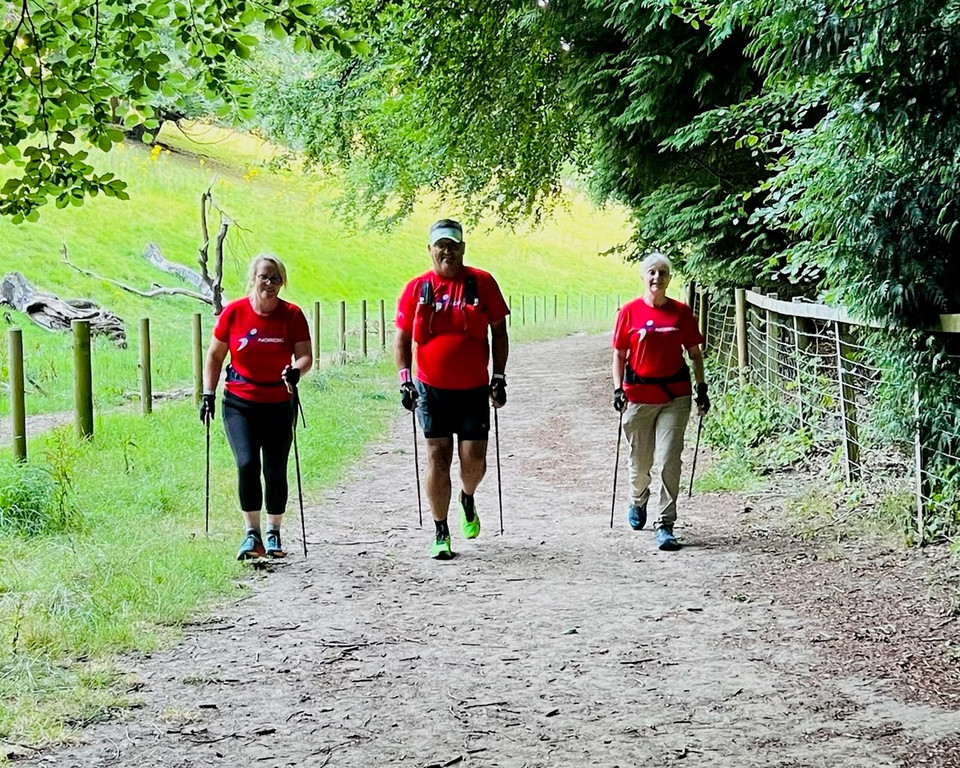 Instructors from an East Yorkshire Nordic Walking group will host a training workshop as part of the Walking East Yorkshire Festival later this month.
Nordic Walking with JLS's instructors Jenny Mackenzie and Louise and Sunil Mukerjea will lead the 1.5-hour introduction to Nordic Walking on Beverley Westwood on 17th September.
The trio, who have over a decade's experience in Nordic Walking between them, founded the Nordic Walking with JLS group earlier this year. They came together through a shared love of the sport that originated in Finland in the 1930s when cross-country skiers used 'ski-walking' (walking during the summer with ski-poles) as a way to train for the winter season.
"Nordic Walking is an enhanced, low-impact walking technique that uses special poles to work your upper body as well as your legs. It gives you a highly effective all-over workout that burns around 20% more calories and uses up to 90% of the body's muscles compared to walking without poles. Nordic Walking is a fun and social activity that is great for helping people of all ages get fitter and stronger and for improving general physical and mental health and well-being," said Mrs Mackenzie.
"Join us on the 17th of September for an introductory Nordic Walking Workshop and learn the first five steps of the International Federation of Nordic Walking (INWA) technique, then put it all into practice with a Nordic Walk around the beautiful Westwood to see for yourselves how amazing it is."
Although Nordic Walking has featured in previous Walking East Yorkshire Festivals, this is the first British Nordic Walking workshop. The free session starts at 1.45 pm and finishes at 3.30 pm and poles are provided. Booking is essential by calling Louise Mukerjea on 07957 590189 or emailing jlsnordicwalking@gmail.com. The meeting place is where Westwood Road meets Walkington Road: HU17 8EL.
The Nordic Walking with JLS Group's growing membership currently stands at 43. Walkers come from as far afield as Filey and Holderness for the free weekly walks that take place on Beverly Westwood and in various locations in East Yorkshire on Monday mornings and Wednesday evenings, with longer walks once a month on a Sunday. Anyone can join a walk as long as they've completed introductory training conducted by a qualified British Nordic Walking Instructor. The group includes walkers who are living with cancer, joint issues, MS and Parkinson's and walkers who have lost weight since they started Nordic Walking.
Members of the group will be Nordic Walking the Virtual London Marathon on 2nd October, participating in various distances at the Thoresby Leaf Kick in Nottinghamshire on 16th October and doing the 25-mile East Yorkshire LDWA Challenge Walk, Rudolph's Romp on 3rd December.