East Yorkshire community transport survey launched
Fri 27th October 2023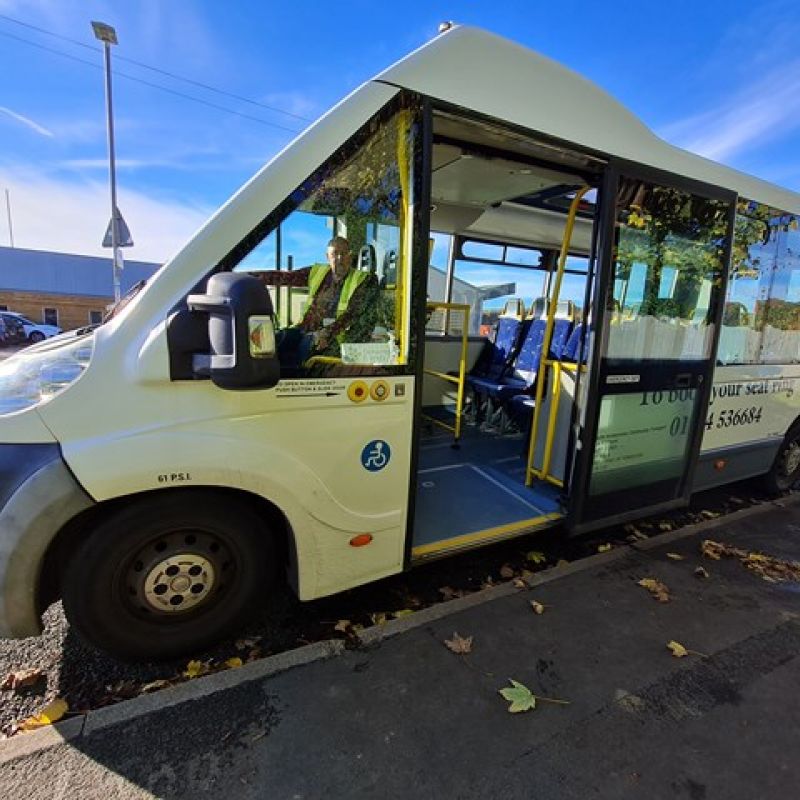 People who have limited access to transport are invited to give their views on how community transport in the East Riding could be improved.
East Riding of Yorkshire Council and East Yorkshire Community Transport (EYCT) have launched a survey to find out where transport is most needed in rural communities.
The feedback from the survey will be used to improve services and reduce the risk of people becoming isolated and lonely, which can be linked to severe physical and mental health conditions, including obesity, depression, anxiety and high blood pressure.
EYCT can deliver door-to-door minibus services where no conventional services exist, or for anyone who cannot easily access public transport.
Jane Evison, community development officer at EYCT, said: "I constantly hear that a lack of access to transport is a real issue in our area and I have no reason to doubt that there are people being deprived of their independence and ability to join community groups or get to medical appointments because of poor transport.
"But before we can start to address any issues and try to find solutions to the problems, we need people to engage with us and tell us just how the lack of transport affects their lives."
The East Riding of Yorkshire Community Transport Strategy 2022-29 forms a key part of the council's Local Transport Plan.
It includes a priority action to "develop new transport services that can link lonely and isolated individuals into group activity, including health and wellbeing activities."
EYCT is helping to deliver this priority through its Tackling Loneliness with Community Transport project.
Councillor Paul West, cabinet member for transport, said: "Rural community transport is vital to our remote rural areas, ensuring every resident, regardless of age or mobility, has access to essential services and social opportunities.
"This survey is a crucial step towards understanding the needs and preferences of our communities, to help ensure their transport needs are met.
"I strongly urge everyone to participate in the survey. Your feedback will help drive improvements, making our community more inclusive and accessible for all."
The survey is open until Friday 15 December at East Yorkshire Community Transport Survey. Anyone who cannot complete the survey online should email Jane Evison at jane.evison@eyct.co.uk or call 07815 489682.
For more information, visit :-
https://www.eastriding.gov.uk/environment/public-transport-travel/local-community-transport-providers/