East Yorkshire brewery brings Shakespeare to the Wolds
Wed 15th March 2023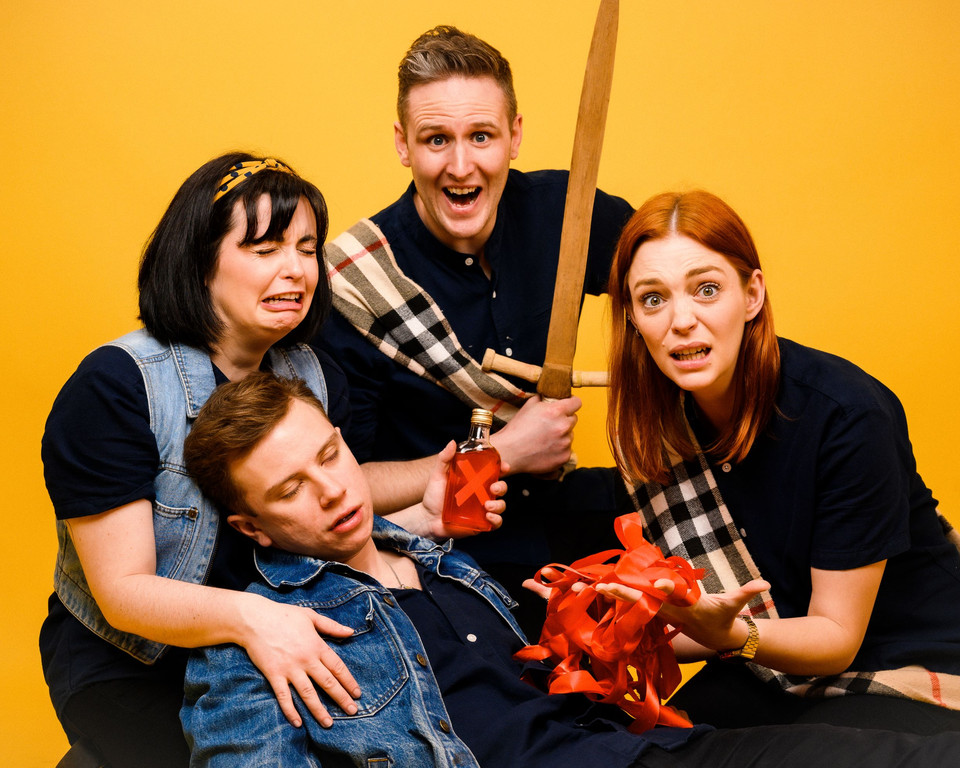 An East brewery is bringing live theatre to the Yorkshire Wolds with an alternative take on Shakespeare.
Touring company 440 Theatre will visit Wold Newton based Wold Top Brewery on 28th July to deliver a performance of Shakespeare with a difference.
As part of a double bill, the troupe of four actors will be performing Macbeth and Romeo and Juliet in one evening. Act One sees the 440 team wrestle with a side-splitting Macbeth, followed by an outrageous take on Rot in Act Two.
"We can't wait to see two of Shakespeare's greatest tragedies transformed into comedies. 440 have been delighting audiences up and down the country with their fast-paced, in-your-face productions that offer an alternative take on some of the world's most famous plays," said Wold Top director Kate Balchin.
440 director Dom Gee-Burch said: "Stripping the narrative to its core, we keep the essence of Shakespeare's words alive to help his magnificent stories shine at the heart of our shows. Anarchy is equally balanced with a safe and family-friendly environment.
"Our Shakespeare Double Bills are quintessentially British in their style of comedy. It's pantomime meets theatre in the park, and we can't wait to bring it to the Yorkshire Wolds for our first performance at a brewery!"
The performance will take place outdoors, with a contingency of bringing it indoors in case of inclement weather.
Tickets cost £16 for adults and £12 for concessions, including a pint or soft drink on arrival. Early bird tickets cost £14 and £10 respectively and are available until 1st April. Camping is also available. Doors open at 5.30 pm and the performance starts at 7 pm. Visit https://bit.ly/WTShakespeare for more information and a link to book.
The live theatre night is one of a series of events throughout the year, including a charity quiz, a beer festival and an open day to celebrate the brewery's 20th anniversary.
Wold Top was founded in 2003 and is located on the Mellor family farm at Hunmanby Grange near Filey. The team uses home-grown barley and water from the farm's borehole to produce a range of award-winning cask, keg and bottled beers available throughout Yorkshire and nationwide.
440 Theatre was formed to provide live-action Shakespeare that educates and entertains in as little as 40 minutes. In 2021 they received Arts Council England support to help develop their production of Macbeth that toured nationally and inspired the Shakespeare Double Bills.
Photo: L - R Freya Sharp, Luke Thornton, Dom Gee-Burch and Laura Sillett 440 Theatre troupe members
from 440 Theatre will perform a Shakespeare double bill at Wold Top Brewery on 28th July