East Riding Libraries partnering with Lab Rascals this October half-term to bring free activities and workshops to children
Fri 6th October 2023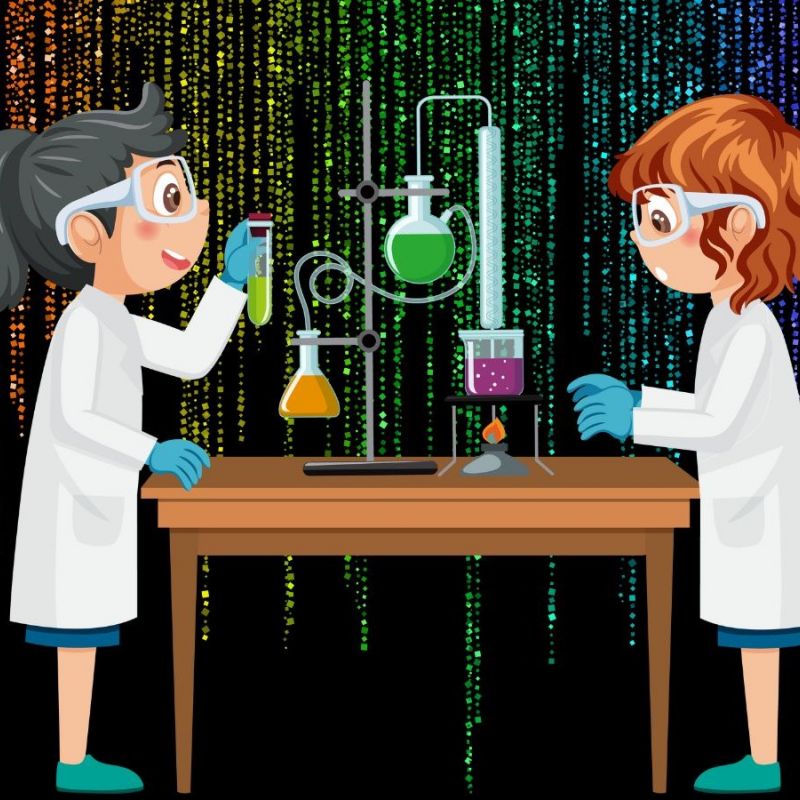 East Riding Libraries are delighted to be offering a wide range of activities for children and families this October half-term through their STREAM programme.
STREAM activities focus on learning through fun and have science, technology, reading, engineering, arts and mathematics at their core. There are some exciting activity sessions on offer, and all are free to attend.
Funding from Arts Council England has enabled East Riding Libraries to work with science experts, Lab Rascals, to bring three science workshops to libraries free of charge.
North Bridlington Library will be hosting Lab Rascals' incredible planetarium dome in which participants can experience and delight in the wonders of the solar system in all its magnificence*.
There will be a Rainbow Science session at Haltemprice Library & Customer Service Centre where the room will be dimmed to learn all about light, and South Cave Library will be mixing up fog, smoke and bubbling potions. Booking is essential for these free workshops and places are expected to fill up fast.
Additionally, the popular Lego Art sessions will be back with a spooky Halloween theme. From witches and pumpkins, to Hogwarts and Hagrid, East Riding Libraries have got everything children will need to make their very own Lego masterpiece.
For those who like coding and robots, there will be technology-based sessions. Using Makey Makeys, there will be chances to learn how electrical circuits work and make Halloween characters from Playdough that will play music when touched!
Lego Boost robots will also be making a reappearance after successful trial sessions over the summer. Using an app for guidance, participants will build one of a selection of robots using the Lego kit provided, then code it to move, play sounds and do fun things. One of the robots can even play golf.
EaRL robots will also be in action with a brand new activity: EaRL's Maths Challenge. Using the new giant 100 square number mat, the challenge will be to solve the maths puzzles and then code EaRL to navigate to the right answer.
There will also be a brand new science session for budding biologists: Marvellous Microscopy! Join the North Bridlington Library team for a forage in the library garden collecting flowers, leaves or bugs, then bring them indoors and study them under brilliant new microscopes.
Younger children can come and enjoy one of our Duplo Storytime Stay & Play sessions where they can hear a story and then engineer a scene from it using matching Duplo sets. Or they can come along to a Code-a-Pillar Storytime session, where they can learn to code the brilliant Code-a-Pillar devices to follow pictures depicting the storyline.
Librarian Caroline Wilkinson said: "This October half term, we have such a variety of amazing activities available, and it's great to be introducing some new sessions for the very first time.
"Our children's STREAM offer is going from strength to strength and families are enjoying more fun learning activities than ever before across the whole of East Riding Libraries".
For more details, visit the What's On page of the website: https://eastinglibraries.co.uk
Booking may be required for some activities, and age limits may apply. Contact the relevant library for details and bookings.
*Please note: in order to prevent obstruction of the image projector, attendees at the Lab Rascals Planetarium events in North Bridlington are required to sit on the floor within the planetarium dome which may cause accessibility difficulties for some customers. Please discuss any needs with staff before booking.