East Riding Hygiene Bank, tackling Hygiene Poverty in the East Riding
Sat 28th January 2023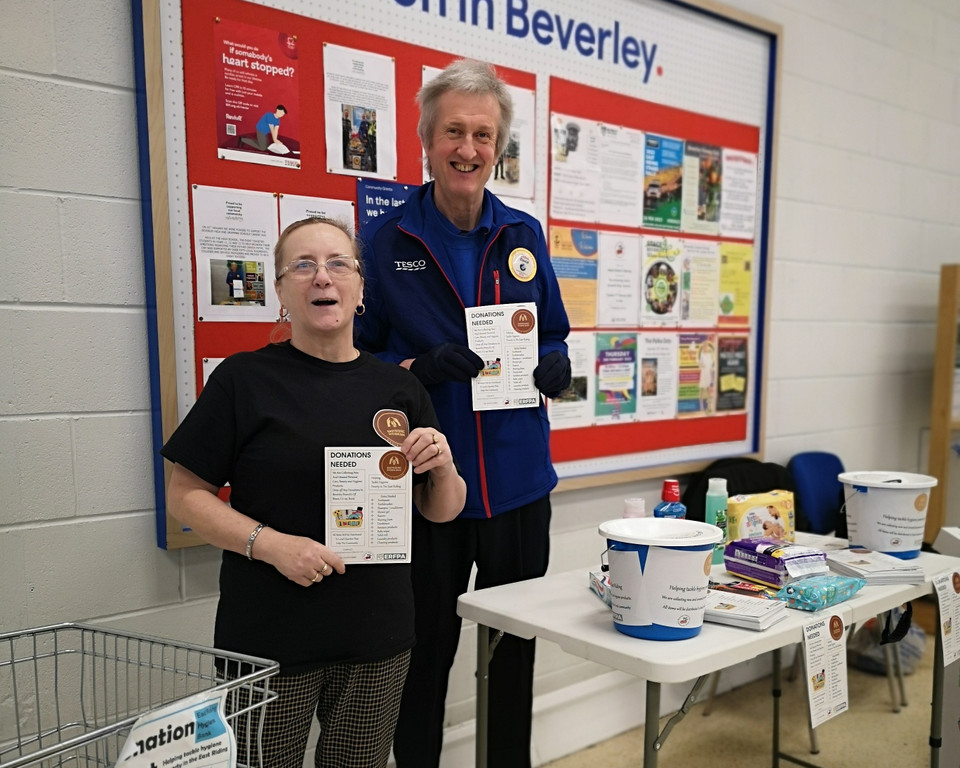 The East Riding Hygiene Bank need you to help with donations which are required to help tackle Hygiene poverty in the East Riding.
Jackie Heffer from the East Riding Hygiene Bank mentioned, "families in the East Riding are having to choose between food and hygiene. The East Riding hygiene bank are encouraging people to donate hygiene items to ensure people can stay clean and health as well as being able to eat during these difficult times".
Today, Saturday 28th January Jackie was collecting in person in Tesco Beverley to raise awareness and collect the much needed items.
Jackie said, "If people missed me today in Tesco's Beverley, they can donate at other Beverley collection points in Asda, Boyes, Co-op and Morrisons in Beverley".
The East Riding Hygiene Bank are collecting new and unused (in date), personal care, beauty and hygiene products. These include
Toothpaste and tooth brushes
Shampoo, conditioner, shower gel and soap
Deodorant
Sanitary products
Baby wipes, toilet rolls
Laundry and cleaning products.
If you are out shopping, look out for one of the collection boxes donate if you can.
Contact :- eastridinghygienebank@gmail.com
Tel - 07519 370960