East Riding Festival of Words 2020 unveils its free Children's Programme of events and activities
Mon 12th October 2020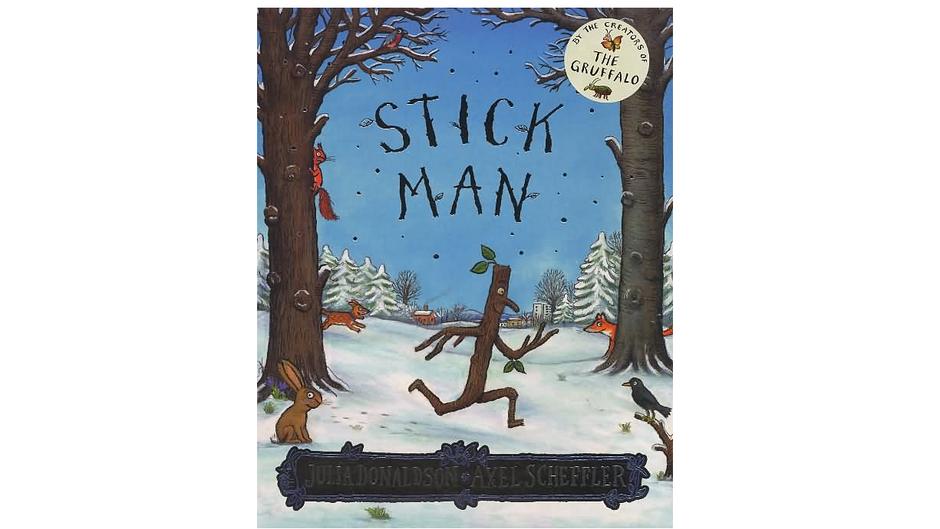 The East Riding Festival of Words is back for 2020 – with a varied programme of free online events, featuring a range of popular authors. The Festival features an exciting programme of events for children as well.
Free online events for children are:
Wednesday, 14 October: 10am – 11am and Saturday, 17 October: 2.30pm – 3.30pm : Puppets, Plays and Story Days – Stick Man
Join in an online puppet telling of Julia Donaldson's 'Stick Man'. Carol Burton brings the wonderful story of Stick Man to life with her interactive storytelling. Most suitable for ages 3 -7.
Saturday, 17 October 1pm -2pm : The Stupendous Stone Age with Saviour Pirotta
Join bestselling author Saviour Pirotta on a trip to the stupendous Stone Age as he celebrates his new book The Whispering Stones. Set in the Neolithic era, this adventure sees shaman-to-be Wolf and his best friend Crow trying to unravel the secrets of Stonehenge. Find out how Saviour wrote the book, what makes him fascinated by this distant period of our history and have a go at plotting your own Stone Age story. Most suitable for ages 6 – 11.
Sunday, 18 October 9.30am – 10.30am: Lets Go Wild! : Charlotte Milner
9.30AM - 10.30AM
What do you know about the secret world of Bats? Why do Bats hang upside down? What do they eat? Take an amazing online journey through the upside down world of bats with Author Charlotte Milner. There is a fun quiz, and you can make your own Bat Mobile. Find out how you can make your garden bat friendly. You will need to print off some templates to take part in the craft and quiz activities. Most Suitable for ages 3 – 7.
Sunday, 18 October : 11am – 12noon : Andy Seed – Interview With a Tiger
Imagine if you could talk to a tiger or chat with a cheetah. What would it be like to have a natter with a wolf or ask a polar bear a question? Award-winning author Andy Seed has done it for you!
In Andy's new book, Interview with a Tiger (and Other Clawed Beasts Too) you can:
Find out what lions love (and hate)
Discover the best thing about being a giant anteater
Learn what honey badgers think of people.
Come and join in this fun online event with facts, jokes, puzzles and great pictures. You'll have a chance to ask questions, do an animal quiz and have a really good giggle!
[The age range is 6-10, but it's suitable for all ages]
Sunday, 18 October 1.30pm – 2.15pm : Zoolab – Endangered Animals Workshop
Find out why animals are in danger of becoming extinct with our live online workshop. Join Zoolab's Ranger and animals as you explore why the Dodo and the Dinosaurs became extinct. How can we help prevent this from happening to other species? Join in and ask questions and learn how you can help conserve the world's animals.
Sunday, 18 October: 2.45pm – 3.45pm : Andi Dawson - Ruff's Guide to Endangered Animals
Ruff loves to live by the rules of reduce, reuse and recycle and he really cares about the planet we all share and does everything he can to protect it. Join Ruff as he finds out about the perils that endangered animals face around the world and what people are already doing to protect them and save them for future generations. Join Andi and Ruff in this fun interactive workshop.
Sunday, 18 October : 4.15pm-5.15pm:
Make A Bug Hotel with Ruth Finlayson
Why do we need bugs in our garden? Learn about good and bag bugs, where they live and why they are struggling to find homes, and how we can encourage more of them in our world. We will be making a hotel for bugs out of everyday materials foraged from your home and the outside world. Most suitable for ages (supervised so adults can join in too): 3-12yrs.
Things you need to collect before the event:
Large container
E.g. Pringles tube, large plastic bottle, milk tetrapak
Twine or string
Scissors, glue, sticky tape
Paper
Paint and colouring pens (Optional)
Stickers (Optional)
One adult to help with the tricky stuff
Make our hotel comfortable with anything you can find when out exploring, or in the garden. Check with an adult to make sure it's safe to pick up, and doesn't harm any wildlife.
Bamboo sticks
Paper straws
Empty toilet rolls
Bark
Moss
Feathers
Sheeps wool
Dead leaves
Dead flowers
Dead stems and twigs
Pine cones
Saturday, 31 October: 3.30pm – 4.30pm : James Nicol – Wicked Witches
Author James Nicol brings us tales of wicked witches in this spooky Hallowe'en workshop. Find out about witches in history, listen to James read from his books and join in with the interactive quiz if you dare!
Saturday, 31 October : 5pm-6pm
Spookyrumpus Scary Halloween Tales
Dare to join us for our Spookyrumpus Scary Halloween tales from our very own sinister storytellers; 'Ghoulian' and 'Fangula'...
Close your curtains, dim the lights and forget the pjs - this Zoom event calls for your most frightful fancy dress!
Most suitable for ages 3 – 7.
Councillor Shaun Horton, portfolio holder for coastal regeneration and tourism, including culture and leisure, said: "This is a fantastic programme for children, and I am particularly pleased with its emphasis on environmental issues.
"There is something for everybody here, and I'm sure that lots of families will want to get involved in these free online events."
All the events will be will be held online on zoom and are free, but must be booked in advance at www.festivalofwords.co.uk.
Visit the website for details of the adult programme of author events for East Riding Festival of Words including former MP Peter Hain and former 'Stig' from BBC Top Gear Ben Collins, plus popular crime writers LJ Ross, A.A Dhand and Marnie Riches, to name just a few.
Follow the Festival of Words of Facebook, Twitter and Instagram @erwordfest