EAST RIDING DEBUT FOR MARTY CRAGGS' NEW BAND!
Wed 19th October 2022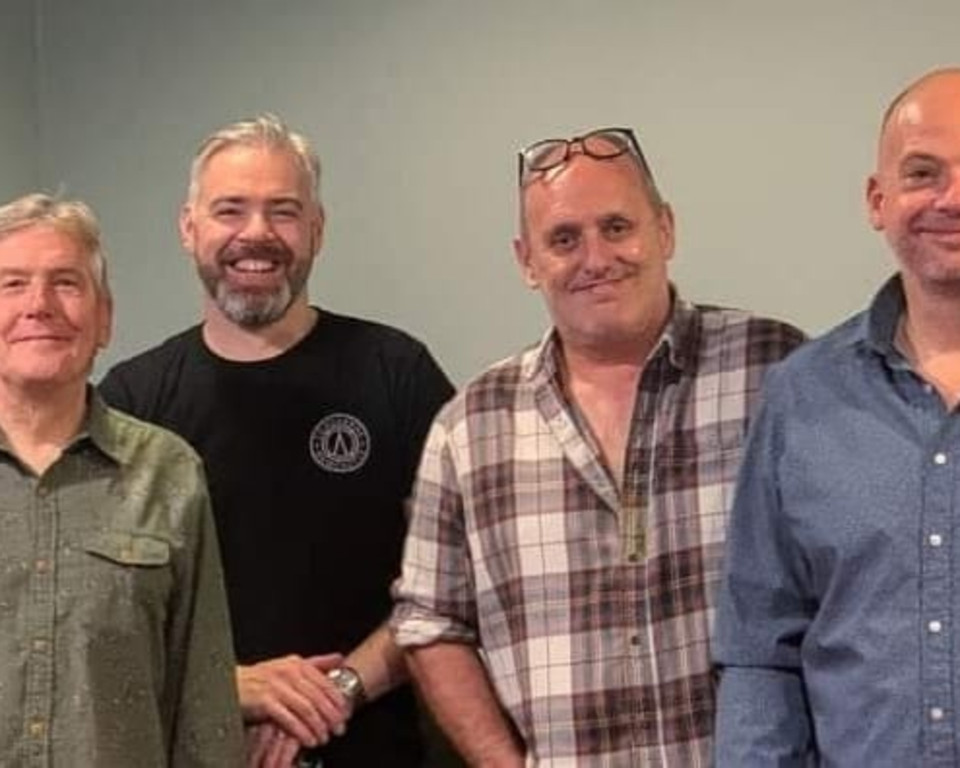 Cherry Burton Arts have been offered a show by one of the best kept secrets in the North East - MARTY CRAGGS' LITTLE BAND JAM at The Village Hall, CHERRY BURTON, near Beverley on SATURDAY 29 OCTOBER at 8pm.
Ex Lindisfarne and Happy Cats member Marty will bring his new line-up to the village simply because he loves playing there -he is no stranger to this area. The band already has quite a reputation close to home with their infectious mixture of songs from both Happy Cats and Lindisfarne catalogues, and a whole bunch of well-known songs including a 'drop of the Irish' that make for a fantastic evening. Bass player Michael Bailey has also performed at the hall backing Lonnie Donegan's son Peter -and he too " cannot wait to gan back" joined by guitarist Dave Whiffin and Steve Dolder on drums.
Marty is also a fine songwriter, having honed his craft alongside some of the best in the business during his 16 years with Lindisfarne. His songs were featured on their albums such as 'Amigos' and 'Here Comes the Neighbourhood' including collaborations with the late Alan Hull. Despite being a fine writer, Craggs isn't afraid to take on some of the finest popular songs written by others, and a show from his 'Little Band Jam' is crammed full of crowd-pleasing favourites, described as a 'cracking night out with friends' with some of the best music around.
Cherry Burton Arts organiser Martin Peirson added "This band just make you feel good from the first note- they have a brilliant collection of songs. We've been trying to get them down here for a while, and finally fixed a date-but well worth the wait. There are some great musicians in the line-up-Marty is best known for some fine sax playing- but can turn his hand to anything -harmonica, flute, whistle- and he's a great singer too!"
Tickets (£15) are available in advance from www.WeGotTickets.com/Cherry Burton Arts, Beverley Tourist Information, Minster Records Beverley & Costcutter Cherry Burton.
Tel: 07399 568834.
email martin@peirson.karoo.co.uk