Donate to ert to keep you entertained
Tue 1st December 2020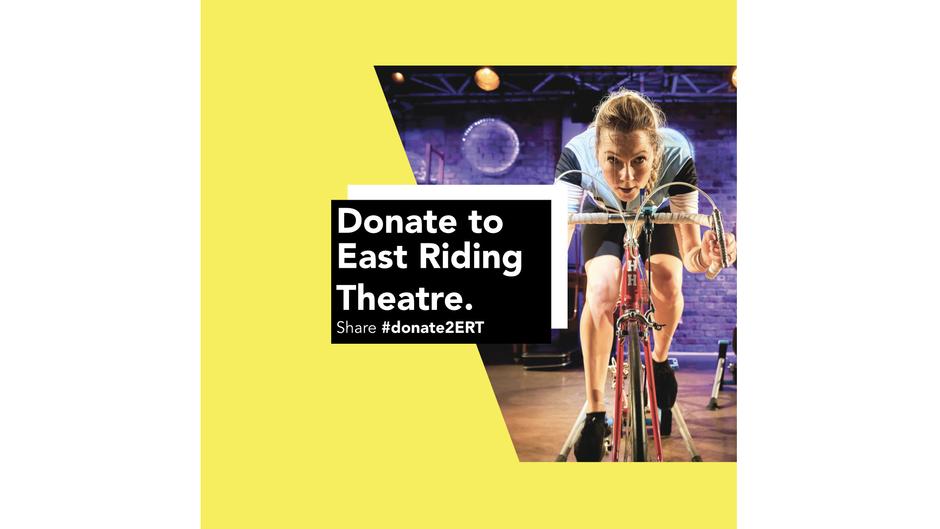 ERT launch fundraising campaign...

East Riding Theatre aims to raise £20,000 through public donations. This money will go towards solidifying their future as both an arts organisation and a valued local charity.
Recent funding has allowed ert to employ four instrumental members of staff, each fundamental in leading the organisation towards a resilient reopening and a stable future.
This funding however, will only support employment until 31st March, 2021. And, once the theatre reopens, it is anticipated that social distancing will still be in place. As a result, the main revenue source (ticket sales) will be reduced by two-thirds.
With your help, ert can look forward to returning stronger than ever in 2021 and once again support the local economy by bringing joyous, life-affirming productions to our community.
How can you help
You can donate to East Riding Theatre in three ways...
1. Through the box office
*Don't forget to click the 'Gift Aid' button.

2. By texting 'ERTATHOME' with your chosen amount to 70490.
(For example, to donate £1, text 'ERTATHOME 1')
*Please note: text donations only work on networks that support short dial codes.

3. For sizeable donations, cheques or direct debits, please contact the general manager, Sue Kirkman at sue@eastridingtheatre.co.uk.
East Riding Theatre is a registered charity (no: 1166020).
The day-to-day running of the theatre relies on volunteers, including: a front of house team, a small managerial team, and a volunteer board of directors. The theatre's output however, is reliant on a very small team of paid staff.
Donations will help ert to do four things...
1. Ensure ert can continue to deliver exciting and community-valued theatre
2. Support the employment of a small-but-essential team of staff.
3. Engage local arts freelancers struggling during the pandemic.
4. Cover part of the building's rent and upkeep during closure.
ERT would like to see the hashtag #donate2ERT out there, so help them achieve the target to secure a great future.