Dementia Friendly East Riding Fiddle Item Competition
Sun 11th April 2021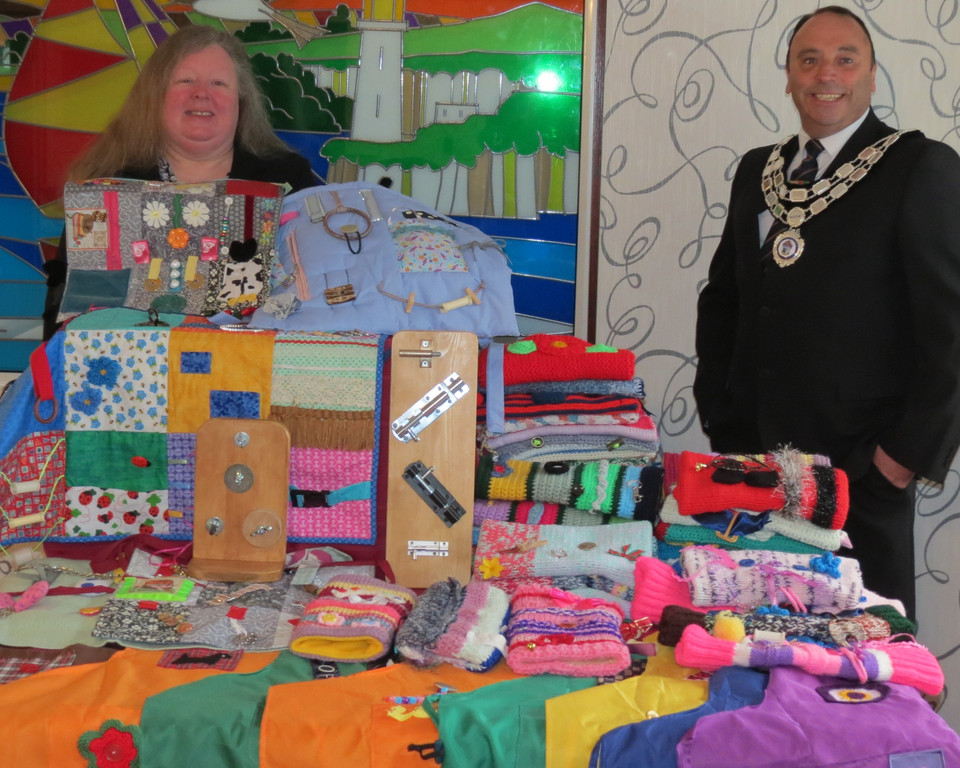 Dementia Friendly East Riding has been running a competition for best Fiddle products. There are three types of Fiddle item which are absolutely amazing for people living with dementia.
These Fiddle Products are all designed to provide sensory activities which help to relieve tension and restlessness as part of a comforting sensory experience.
The three types of products in the competition are:
Fiddle Benches Fiddle Aprons Fiddle Muffs
Shortly after the closing date for entries the Bridlington Town Mayor, Cllr Liam Dealtry, chose the shortlisted items to go forward to online voting and the awarding of prizes.
Cllr Dealtry said, "With Dementia being the largest killer in the UK the work which DFER is doing is amazing in raising awareness around East Yorkshire. The quality and variety of entries is amazing. It is so difficult to come down to a shortlist."
Fiona Garth, Trustee with DFER said, "We are so grateful to all of the people who have dedicated time to producing these wonderful Fiddle Products. I am sure that this competition will help immensely in our aim at highlighting Dementia in the East Riding.
Fiona continued "May I thank Cllr Dealtry for his time in creating the shortlist. We now need people to vote for their favourite Fiddle Products in each category by visiting the following website."
https://surveyhero.com/c/be69019b