DELIVERING EVERYTHING BUT THE DOG!
Fri 29th April 2022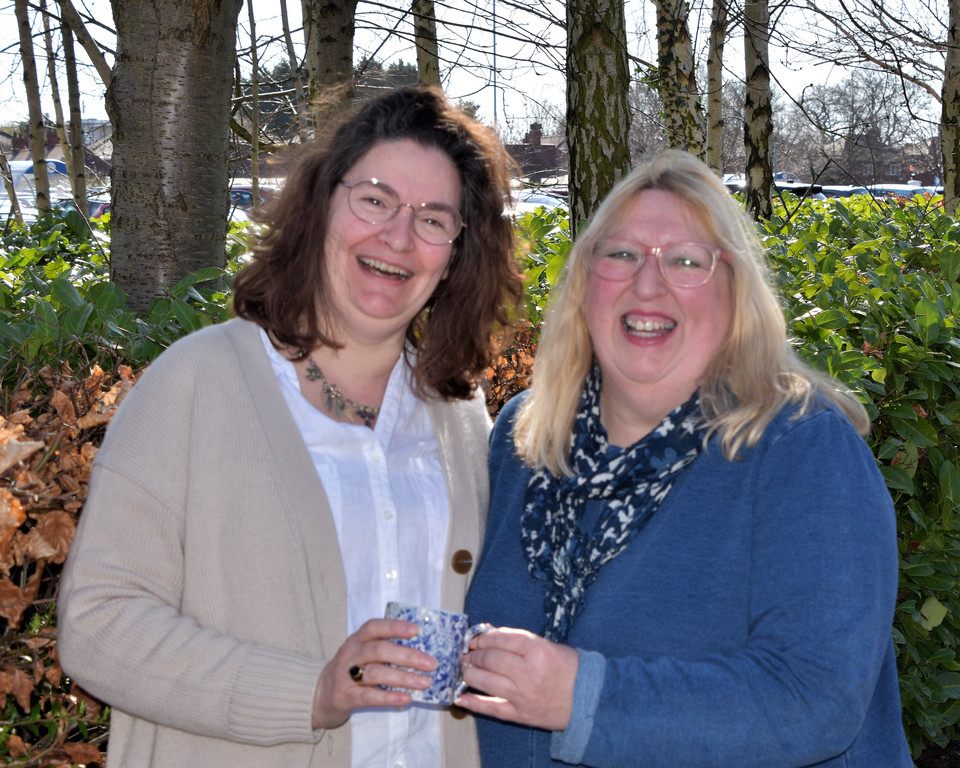 Sasha said to Flossie her dog, "Come on time to take you to the groomers for a trim". Sasha was a little apprehensive although it wasn't the first time she had booked her dog Flossie into Everything but the Dog on Butcher Row, it turned out to be a day that changed her life.
Having left her dog to have her trim, Sasha spent her time doing a little shopping and enjoying the Friday in Beverley, but as she turned to go back to the dog groomers, she noticed a face, a face from the past. Within a blink of an eye she stopped
and called "Anne", then called again, following after her.Anne was in a rush to pick up the Grand Children, and wasn't
in tune with her surroundings.
Anne stopped, Sasha caught up and said "hello", but Anne was distracted by the clock and picking up the grandchildren. Sasha mentioned she had just taken her dog to the groomers around the corner, Anne explained she was off to pick up the Grand Children and they parted company.
It was only when Anne was in the car on her way for the pick up that she had the light bulb moment and shouted out "Sasha, that was Sasha, OMG, it was Sasha", they had been best of friends, going to amateur dramatics together many many
years previous, at least 30 plus years ago.
Having picked the grandchildren up, the search began, Anne thought how do I get in touch with Sasha, I cannot believe I did
not recognise her, the penny had dropped.
Dog Groomers, Anne thought about where they had bumped into each other, it had to be Everything but the Dog. (EBTD) "Lets see if they can deliver for me Everything But The "and thanks to the" Dog" So Anne called the groomers and explained
about the off chance meeting, mentioned Sasha and her dog Flossie and then left her number, so when she went back in,
if she wished she could get in touch. Sam the Spa Manager and Leonie, one of the grooming team made some notes and said to Anne that they would do what they could to help.
Following various conversations, with the approval of Andrea , the owner of EBTD, Sasha was contacted, and the
team explained that Anne had left her number to be passed on and because she was in such a hurry it wasn't until later the penny had dropped and would like to be in touch.
Sasha and Anne got in touch, had coffee together and realised that despite the years that had gone past, they still had a lot
in common and a lot of catching up to do. .Anne surprised Sasha with the handing over of a mug they bought together
to share some 30 + years ago. She said to Sasha "I think it's time you held on to it now", the mug being a symbol and memory of the good times they had together. Amanda and the team at EBTD were more than delighted to hear that Anne and Sasha had got in touch, it is only through their help and awareness that friends for over 30 years have been reunited.
A dog can bring the best of friends together. An independant shop on Butcher Row in Beverley demonstrates the value of great customer service offering Everything But The Dog.