Cycling with Wilson Wheels
Mon 6th September 2021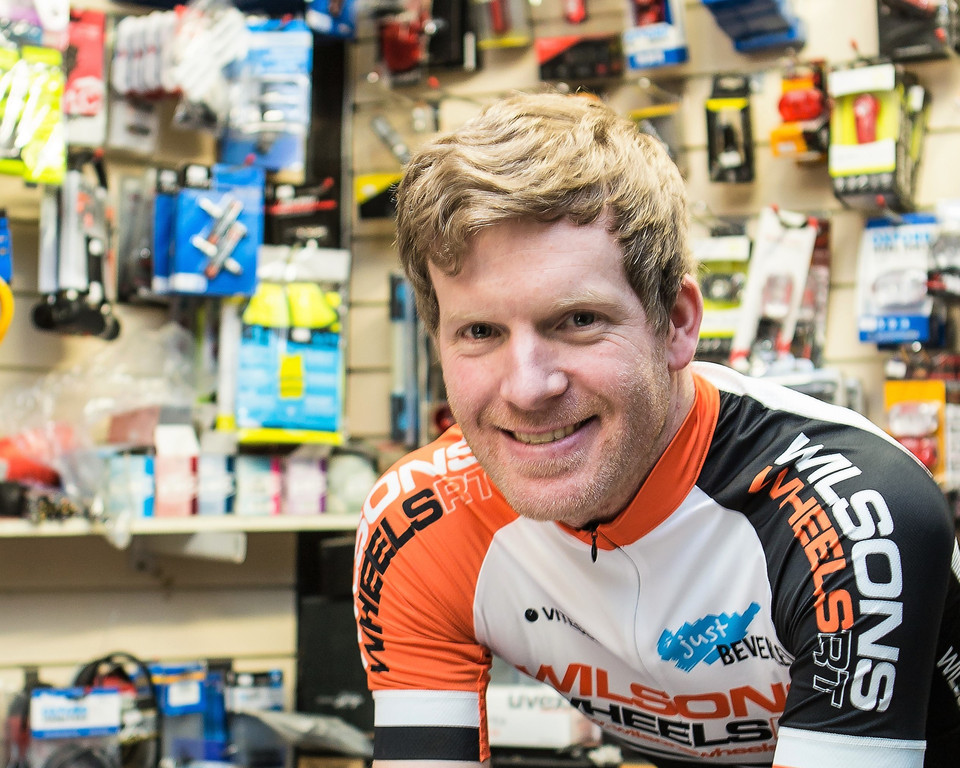 Autumn is here, the summer is behind us, and we still want to get that fresh air and enjoy riding in the beautiful countryside. So how can you enjoy cycling when things get a little bit cooler? The answer is simple: Layer up and be prepared.
At Wilson Wheels, cycling comes first and the weather is the variable so be prepared. Before you go out, plan your route, have an idea of how long you will be out for and check the weather. It goes without saying that if you were going out in the rain, you would wear a raincoat to be sensible. Cycling is a little bit different.
Cycling can still be enjoyable in the cooler weather, just make sure to wear a base layer and perhaps start thinking about purchasing long cycling trousers, a breathable cycling jacket and gloves. As you work on the bike you will naturally get warmer, sometimes even too warm, so adapt to your own situation.
Cyclists should always wear a helmet, have fingerless and full gloves, and maybe a pair of overshoes to keep your feet warm. It's a simple little trick, but cycling shoes have air vents, so cut some kitchen foil and place it under the insole, which works a treat keeping the cold from getting to your toes.
Always check your brakes, make sure your lights work properly, and wear a reflective bright gilet or jacket as it can get dark even during the day, or misty in the fog.The most important message for cyclists out and about in cold weather is simply layer up, stay safe, stay warm and stay bright. Enjoy September cycling and prepare for winter and a sturdy lock to keep your bike safe.