Council launches discretionary grant scheme to support businesses impacted by additional COVID-19 restrictions
Tue 24th November 2020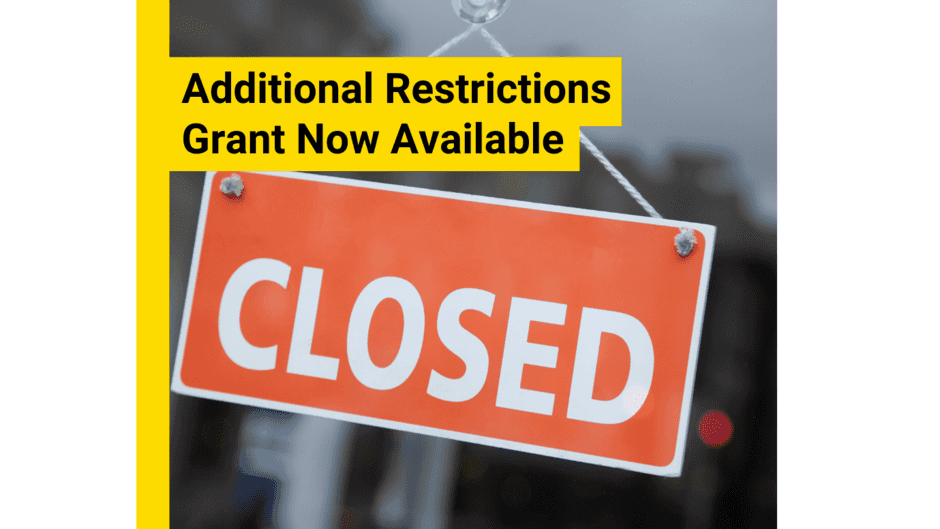 East Riding of Yorkshire Council has launched a discretionary grant scheme to support businesses impacted by additional restrictions imposed to reduce the spread of COVID-19.
On 31 October 2020, the Government announced further one-off funding in the form of the Additional Restrictions Grant to enable local authorities to provide financial support to businesses that have had their trade severely affected by national and local restrictions.
Due to the limited nature of the funding available, East Riding of Yorkshire Council will implement the Additional Restrictions Grant as a discretionary scheme across multiple time periods to match periods of national or local restrictions, until the one-off funding has been fully utilised.
Period one of the scheme will cover the period 5 November to 2 December 2020.
Councillor Richard Burton, leader of East Riding of Yorkshire Council, said: "Throughout the COVID-19 pandemic, the council has and is continuing to do all it can to support local businesses, whether that be by providing advice and guidance or through practical support, such as financial aid, and help the East Riding economy through these challenging circumstances and position our region to grow and thrive in the future."
The discretionary funding available will not be sufficient to provide support to all businesses, so period one will target and prioritise support for those business which do not qualify for the mandatory business grants provided during the current period of national restrictions imposed by the Government, as follows:
Businesses mandated to close by the Government and do not have a rateable value but have eligible on-going fixed property related costs.
Businesses that have not been mandated to close but can demonstrate a severe impact on business income (a minimum reduction of 30%) as a result of restrictions to control the spread of COVID-19 and are either:
an essential retail business allowed to remain open
a business that remains open and is part of the supply chain to essential retail businesses and/or businesses mandated to close.
Further Local Restrictions Support Grants are available to businesses which have been mandated to close.
For more information, criteria of the grants and how to apply, go to www.eastriding.gov.uk/business/coronavirus-grants-for-businesses-and-charities/
Businesses across the East Riding looking for more advice and guidance during the COVID-19 pandemic can contact the council's business support team by emailing startup.business@eastriding.gov.uk