Cottingham Market scoops top national award
Mon 13th February 2023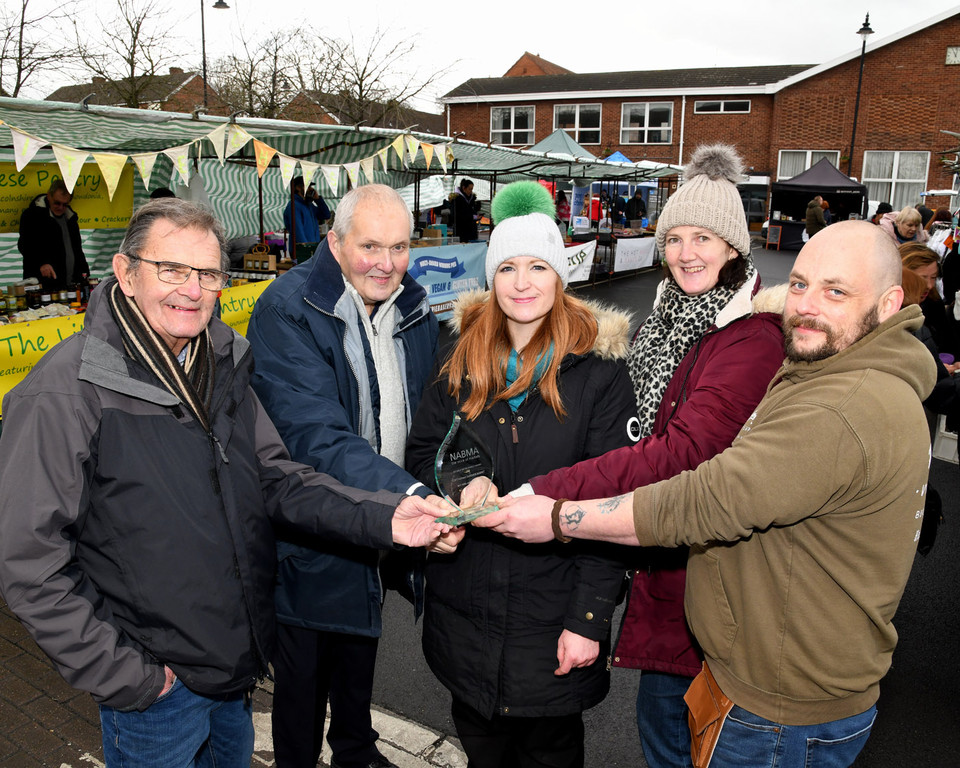 Congratulations to Cottingham Market having won a top national award for being Britain's Best Small Outdoor Market.
The market, held every Thursday in Market Green, Cottingham, was named Best Small Outdoor Market at the annual Great British Market Awards.
The market is owned by East riding of Yorkshire Council, but is run on licence by the Cottingham Market Traders Co-op.
It beat other markets from across the country to scoop the title.
The Great British Market Awards are run each year by the National Association of British Market Authorities (NABMA).
John Dyson, one of the longest-standing traders at the market and a member of the co-op, was presented with the award at the ceremony in Birmingham.
He said: "It's an achievement to win this national award. We're only a small market and all the traders are friends."
The market has around 25 stalls, selling a variety of food, clothing and other goods, and is known for its social media presence.
Councillor Jane Evison, the council's portfolio holder for economic investment, growth, and tourism, said: "This is a great result for Cottingham, and for the East Riding, to win this national award.
"This market is a perfect example of a positive, proactive working relationship between traders and the council, and is vital to this village."
David Preston, chief executive of NABMA, said Cottingham Market was chosen to win the award for a number of outstanding reasons.
He said: "It is the hub, and a focal point of activity, for its local community with a variety of traditional and modern stalls.
"The market is also renowned as a visitor attraction with many themed and special market events.
"It has excellent social media platforms, a huge trader buy-in and has positive leadership and supportive management that is an example for others to follow."
Cottingham Market traders with the national award.
From left, Jack Kissenisky, John Dyson, Lisa Gray, Nicky Condette and Phil Green. (Cottingham Market award 1 to 3)