Collecting for Jackie scheme launches in East Riding Libraries
Thu 27th April 2023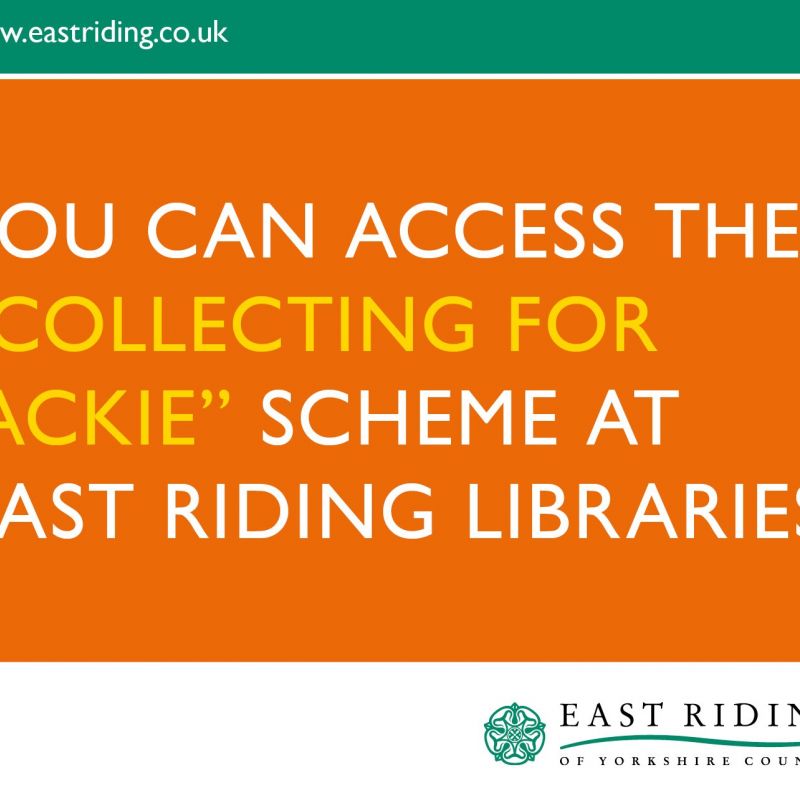 A scheme to combat period poverty has been launched in East Riding libraries and customer service centres.
The Collecting for Jackie scheme enables people across the region to access free period products whenever they need them, by visiting their nearest library, customer service centre or mobile library. Part of the council's Help for Household offering, the scheme aims to ensure people across the East Riding have access to sanitary products, free of charge, whenever they need them.
Visitors to libraries will be able to tell a member of staff that they are "collecting a parcel for Jackie": they will then be given a short, optional questionnaire to specify the products they would like and then given a plain bag containing these items.
It is estimated that over 137,000 children in the UK miss school because of period poverty every year, with one in ten girls unable to afford to buy period products.
Hannah Gibbs, librarian and creator of the Collecting for Jackie scheme, said: "Period poverty is a huge issue in the UK and affects thousands of people every day.
"So many people in our communities are struggling currently and it's important to make sure they know we are here to help. Essentials that some people don't even think about can make a huge difference to those in need. We want people to know that no matter what, we'll be here to offer support when they need it."
Michelle Bravey, culture and information facilities manager, said: "We're proud to offer the Collecting for Jackie scheme at East Riding libraries and customer service centres.
"This scheme is a lifeline to many people in our communities. It'll make a huge difference and allow those affected by period poverty to gain help without fear of judgement."
For more information on the Collecting for Jackie scheme, visit: www.eastridinglibraries.co.uk/jackie