Carers Rights Day
Wed 25th November 2020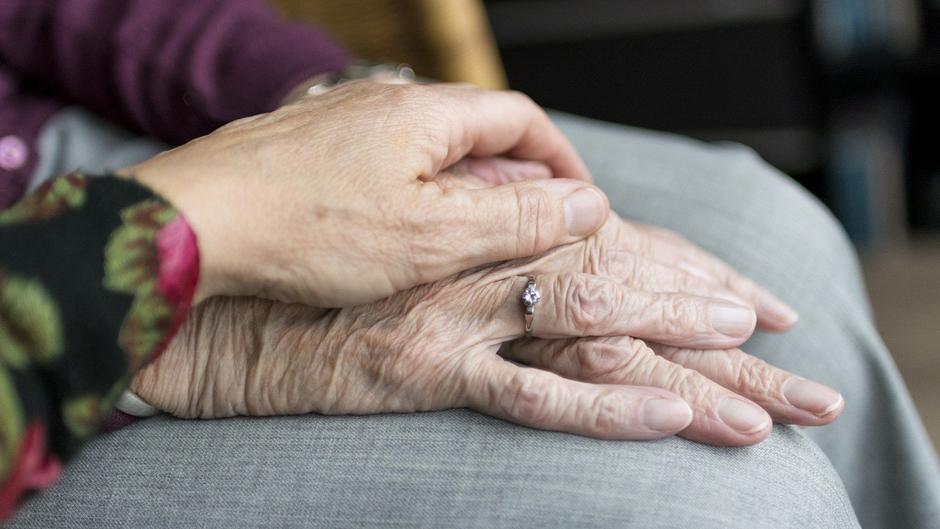 Carers Rights Day 2020 will be held on Thursday, 26 November and this year's theme is to know your rights.
Carers, both paid and unpaid, have done some incredible work throughout the pandemic and continue to work tirelessly in order to look after their loved ones during such distressing times.
There is support available to help these heroic individuals to keep doing what they are doing and to make sure they know what help and advice is available to them.
Whether they are a new carer or have been caring for someone for a while, it's important that they understand their rights and are able to access the support that is available to them as soon as they need it.
This year, the theme for Carers Rights Day is Know Your Rights and the East Riding Carers Support Service would like carers across the East Riding to be informed so that they feel sufficiently confident to have the right information and support at their fingertips.
Elaine Holtby, team manager at East Riding Carers Support Service, said: "It is truly remarkable just what our unpaid East Riding carers achieve every day.
"Carers contribute so much to our local communities and we recognise the critical importance of the irreplaceable care to those who receive it."
Who is an unpaid carer - Unpaid carers are the people who provide dedicated care for a family member or friend who are unable to look after themselves. Many carers provide that care around-the-clock, with little or no respite especially (but not exclusively) in recent times. A significant number of unpaid carers will have had to give up or suspend their careers and, as a consequence, reduce dramatically their income in order to do so.
In a year of uncertainty, the staggering key facts from the 'Caring Behind Closed Doors: six months on' simply cannot go unheard:
4 in 5 unpaid carers (81%) are currently providing more care than before lockdown
More than three quarters (78%) of carers reported that the needs of the person they care for have increased recently
Most carers (64%) have not been able to take any breaks in the last six months
More than half (58%) of carers have seen their physical health impacted by caring through the pandemic, while 64% said their mental health has worsened
The value placed on this care is worth a staggering £132 billion a year – that's almost equivalent to a second NHS!
East Riding Carers Support Service continues to support carers;
We are privileged to support approximately 3,100 unpaid registered carers each year and are committed to making a positive difference to the lives of our carers
We are now hosting a carers support group online via MS Teams giving an opportunity for carers to have a friendly chat over a cup of tea, enjoy a light-hearted quiz and hear from some guest speakers
We are currently working in partnership with colleagues across Yorkshire & the Humber to create a 'Carers Champions' training programme to raise the profile of unpaid family carers and support 'champions' to be identified in shops, work places and public venues. An ambition to ensure more communities and individuals have a better understanding the impact caring has on our everyday lives and hopefully to encourage hidden carers to step forward for support.
Our system-wide East Riding Carers Strategy underpins our commitment to supporting unpaid carers across the East Riding
Our pledge to hosting a carers conference (when we can!) next year which gives carers an opportunity to meet other carers and gain lots of quality information and advice from other services.
Elaine added: "Please don't take this on alone. Help and support is out there and there are staff who want to help you who are waiting for your call.
"If you need support, advice or simply a friendly person to chat to about what you are going through, we are here for you and we want you to get in touch."
If you are caring for someone and want to know more about your rights contact East Riding Carers Support Service by calling (01482) 396500 or Freephone 0800 917 6844 or by emailing ercarers@eastriding.gov.uk
For support with health and wellbeing, including mental health, visit happyandwell.me