Can you help Beverley Building Society to raise vital funds for Dove House Hospice?
Fri 30th June 2023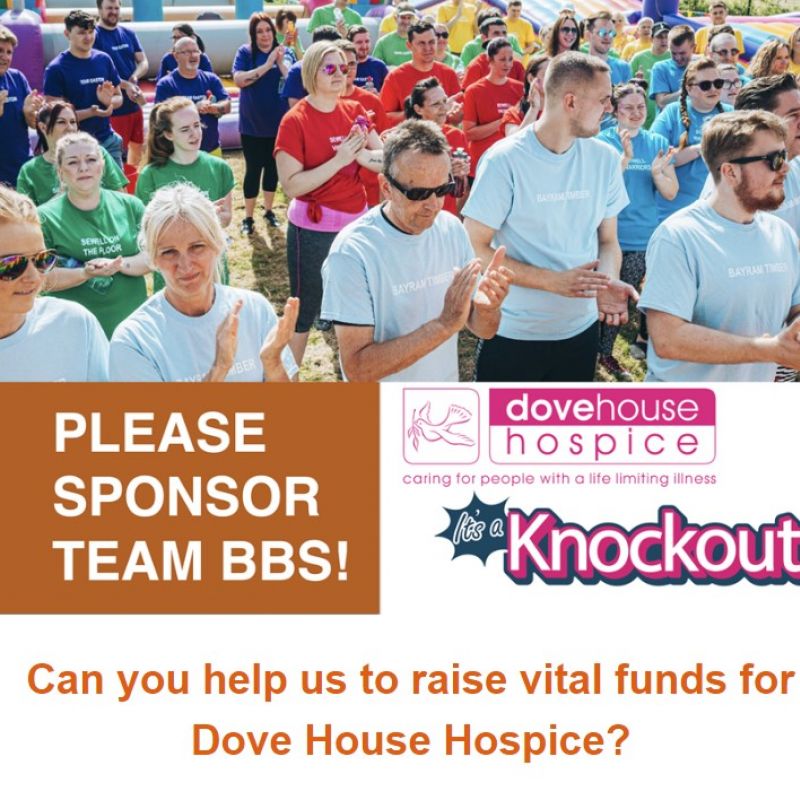 Beverley Building Society go above and beyond for their 2023 fundraising campaign raising money for their Charity of the Year, " Dove House Hospice".
Beverley Building Society are entering a Team into one of their biggest annual events – It's A Knockout on Saturday 22 July 2023 - and they are looking forward to sharing some hilarious photographic evidence on social media on the day!
As a business or individual your much needed sponsorship will enable the Charity's patients and families to continue receiving the urgent support they need.
Dove House Hospice receives relatively little funding from the government and relies on the generosity of supporters to keep it going. The Charity provides expert specialist care to adults living with progressive life-limiting illnesses including, but not limited to, cancer, neurological illnesses, heart diseases and respiratory diseases.
Last year BBS raised over £3,000 at our Charity Golf Day, for another great cause, which made a significant difference to the lives of vulnerable local people, if you are able to consider sponsoring Team BBS in this popular event, it will help to ensure that Dove House Hospice's vital work continues to be there for future generations.
Please donate whatever you can - either in the name of your business, or as an individual - by Friday 21 July via BBS dedicated Just Giving Page
You can also visit the dedicated It's A Knockout page on BBS website's Latest News section for the full story and don't forget to follow BBS on social media for the latest updates!