Call for more volunteers on visit to community transport in Beverley
Sat 19th November 2022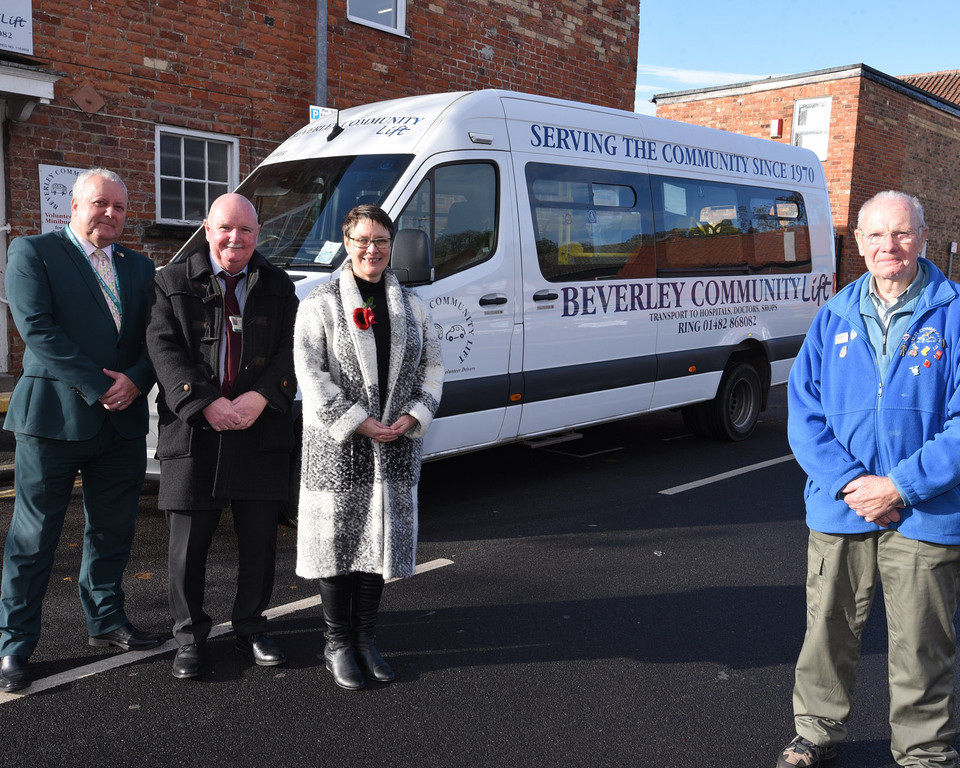 A call for more volunteers for community transport groups in the East Riding has been made on a visit to Beverley.
Councillor David Elvidge, portfolio holder for community involvement and community sector at East Riding of Yorkshire Council, made the appeal as he met members of the Beverley Community Lift team on a visit to its office.
The charity operates the Beverley Mibus shopper service under contract to the council.
Like all community transport teams, Beverley Community Lift needs more volunteer minibus and car drivers, and has vacancies in around Beverley, Market Weighton and Pocklington.
Councillor Elvidge and Colin Walker, group manager of transportation services at the council, met with manager Fiona Wales and driver Brian Adamson at the charity's office in Corporation Road.
Councillor Elvidge said: "It was really nice to meet the team at Beverley Community Lift.
"The charity, like other community transport groups in the East Riding, provides vital services for the council and for residents in our area.
"If anyone can spare some free time to help elderly or disabled people reach medical appointments or go for trips out, I would urge them to please volunteer."
Fiona Wales said: "We were very pleased to meet with Councillor Elvidge and it's great that the council is so supportive of our local community transport sector."
Anyone wanting to volunteer can contact Beverley Community Lift on 01482 868082 or visit bclift.org.uk
It also runs a charity shop in Sow Hill Road, raising much needed funds.
Photo - Beverley Community Lift – from left, Councillor David Elvidge and Colin Walker meet Fiona Wales and Brian Adamson.