Bus tickets cut to just £1 across Hull and East Yorkshire
Fri 2nd July 2021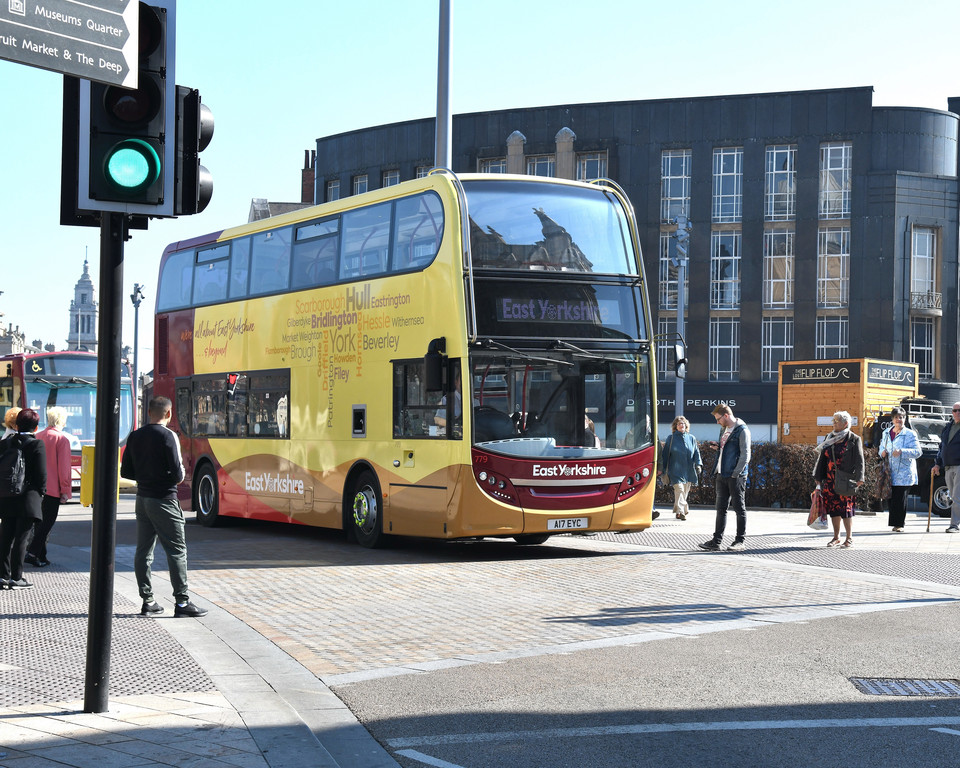 Bus company East Yorkshire is slashing evening bus fares for the summer to help people make the most of the region's restaurants and pubs following lockdown.
During July and August, anyone can travel for just £1 after 7pm on any of the company's buses, giving huge savings for evening travellers.
The fare cut, which comes in from 2 July, aims to give East Yorkshire buses passengers the chance to enjoy the long summer evenings after a long year of lockdown, while also supporting the region's restaurants and hospitality venues.
There are no restrictions on the offer, with every bus service across East Yorkshire offering passengers the chance to travel for just £1 on any journey after 7pm. People can take advantage of the offer as many times as they like over the two months.
Ben Gilligan, Area Director of East Yorkshire, said that after a difficult year, the bus company wanted to give customers the chance to get out and enjoy the long summer evenings.
"We know that a lot of people have been stuck at home for most of the pandemic, and now that restrictions are lifting they're looking forward to meeting up with friends and family and revisiting some of the places they love," he said.
"Putting our evening fares down to just £1 for the summer is our way of saying thank you for the great support our customers have given us over the last year, and allows us to give a boost to the region's hospitality industry by making it cheaper for people to go out in the evening."
To benefit from the evening offer, simply hop aboard any East Yorkshire bus after 7pm, and your journey will only cost £1. Evening tickets are also available to purchase in advance on the East Yorkshire Buses app.
You can find out more information on the offer and plan your next journey by visiting www.eastyorkshirebuses.co.uk or downloading the East Yorkshire Buses app.