Bus service changes to take place from 4 September
Thu 25th August 2022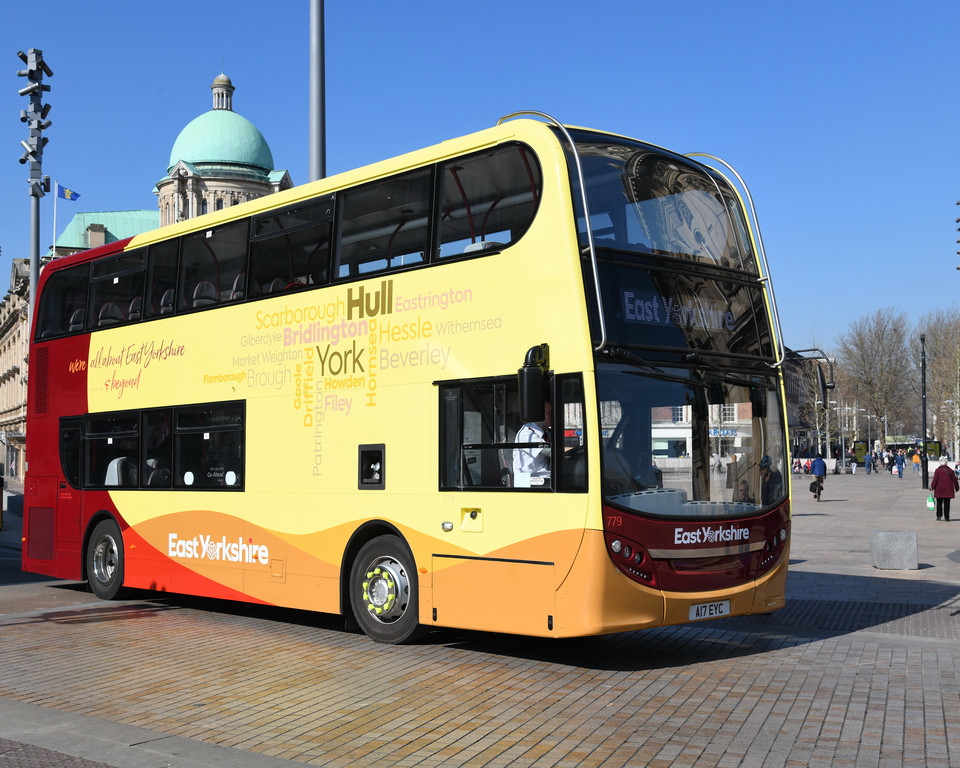 Bus company East Yorkshire have announced that some bus services across its network will change from 4 September 2022 after a review earlier this year.
Good news for those travelling into Hull during the weekend – more buses will loop around the city centre between 15:00 and 18:00 on Saturdays to provide better access to Hull's Old Town and Marina during the afternoon.
The new improved Service X46 & X47 timetable will include an extra early morning bus during weekdays between Hull and York. Services 45 & 46 have also been revised to align with these new times, as well as to provide better service.
Services 23, 24 and 25 will also undergo a number of timetable changes as well as extending Service 23 through to Molescroft, restoring the link that was provided by the previous Service 122 up until last September.
There will be extra Service 153 journeys in the morning and evening, giving better travel options to those travelling between Hull and Swanland.
A variety of other services across the region also have changes in response to people changing travel habits, including Services 151 & 152 which will no longer serve Willerby Parkway and the section of route between Anlaby and Bridgehead Business Park. In addition to this, Service X28 will be withdrawn. Service 128, however, will continue to operate between Scarborough and Helmsley every two hours.
East Yorkshire's Area Director, Ben Gilligan, had this to say: "Following two years of change to people's travel patterns, which were greatly accelerated by the pandemic, we have seen an overall reduction in the usage of bus services.
"In addition to this, the costs of doing business have increased in many areas, meaning that we have had to make some reductions to frequencies in various parts of our network in order to maintain the viability of our business."
He said: "Despite this, we have also been able to deliver improvements in some parts of our network, as well as restoring frequencies on Service 56 and 57 which had previously been reduced at the start of summer."
Details of all the new times and services can be viewed at eastyorkshirebuses.co.uk, and copies of their new timetable will be available from their desk at Hull Travel Centre in Paragon Interchange.