Beverley's new mayor takes time to reflect.
Fri 7th May 2021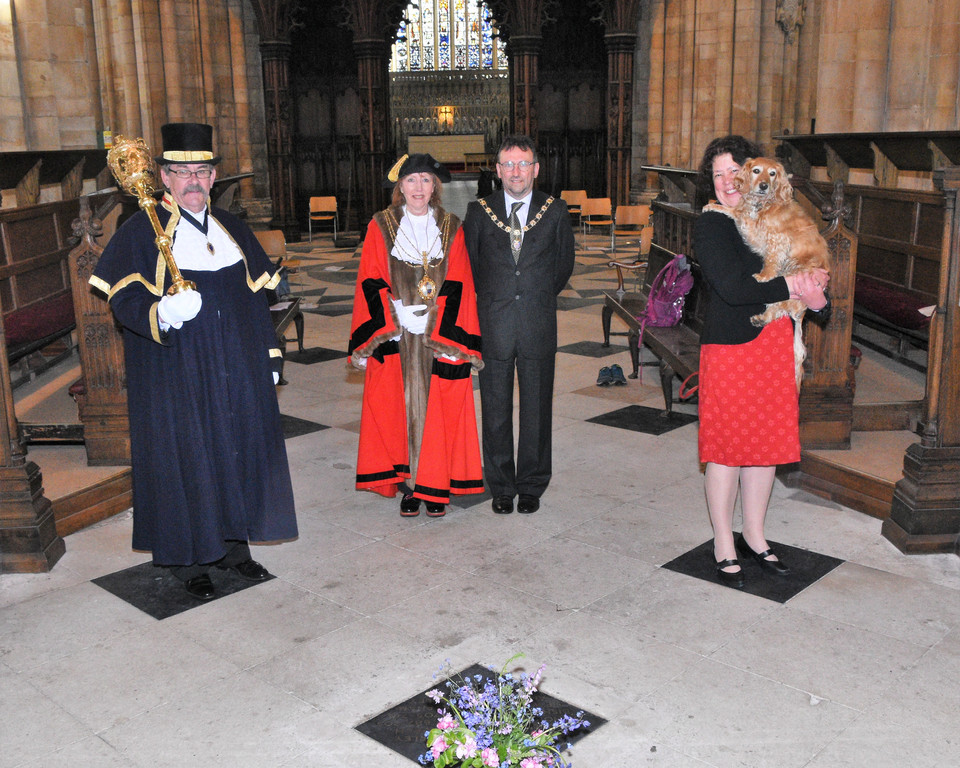 Time to reflect.
Linda Johnson is ready to step into her new role as Mayor of Beverley and look to the town's exciting future beyond Covid-19.
Having celebrated her first week as Mayor in the days leading up to Beverley's birthday, Linda has been reflecting on the legacy and importance of St John, the founder of the town. After visiting the plaque in Beverley Minster that commemorates St John, she is keen to honour the 'miracle of Beverley' himself and bring about positive impact in the community over the next year.
After serving as Deputy Mayor throughout the pandemic and seeing a year of unprecedented change, Linda is looking forward to putting her stamp on the role, with consort Mr Graham Johnson by her side.