Beverley Parkrun 100 - Walk or Run for Halloween Fun.
Mon 24th October 2022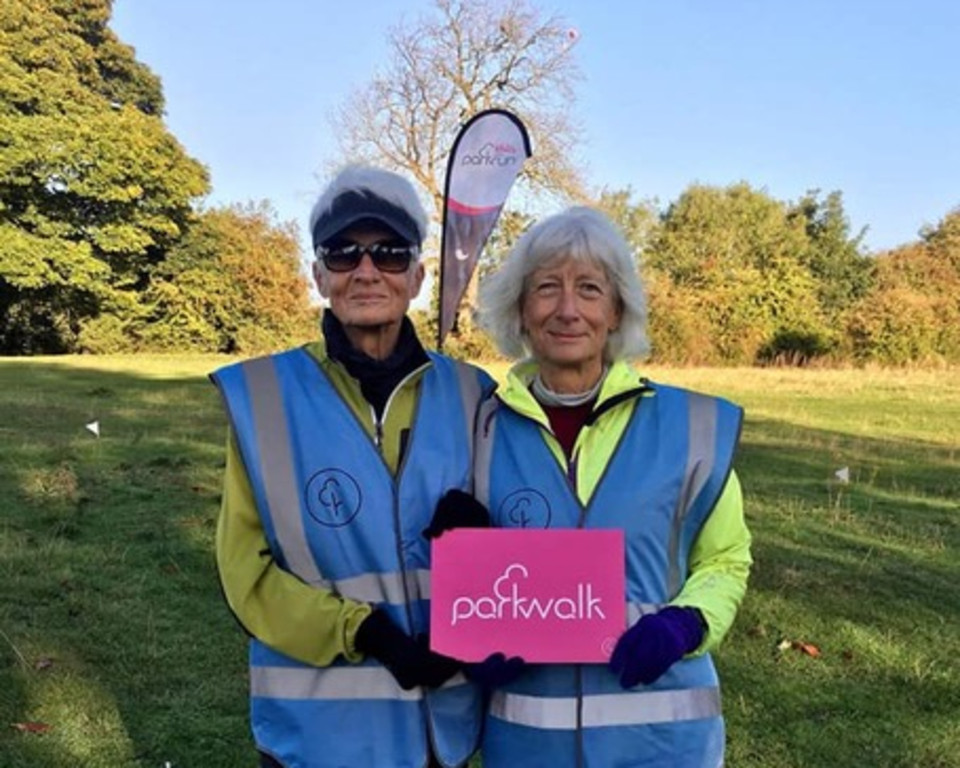 Beverley Westwood Parkrun this Saturday celebrate 100 Parkrun's in Beverley on a spooktacular day. "Halloween Run".
If you are interested in getting involved at the 100th event you can run or walk.
Walkers are welcome, parkrun HQ is promoting walking at parkrun throughout October and Beverley Westwood Parkrun even have parkwalk volunteers to encourage and support walkers round the course. You can find out more about it at
https://blog.parkrun.com/uk/2022/09/14/introducing-parkwalk-at-parkrun/
Photo attached of Beverley's first parkwalk volunteers, sisters Pam and Vivienne.
If you are early enough then you may experience the Autumnal mist on the Westwood which would definitely add an eerie atmosphere to the Halloween event, or as in previous weeks the Parkrun Rainbow. A few volunteers went looking for the pot of gold at the end of the raindow.
At the moment the forecast is looking good for Saturday and as always everyone is excited and looking forward to the Spooky Halloween 100th event.
Runners and walkers are being encouraged to wear a spooky outfit.
Arrive around 8.45am for the traditional 9.am start.