Beverley Mutual Aid - Help is at hand
Tue 22nd December 2020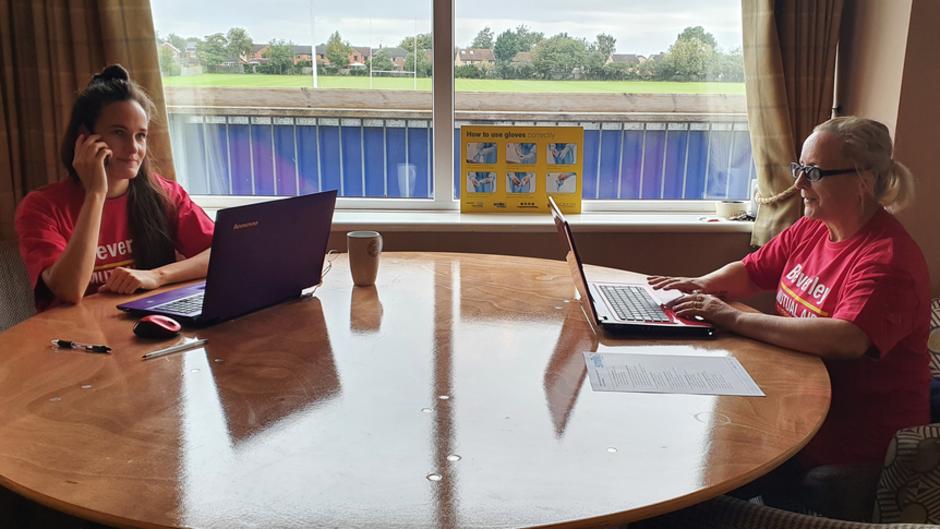 Back in March, in response to the situation surrounding the virus COVID-19, Jackie Heffer and Annie Kirkman of She Productions at ERT, both of whom are heavily involved in the community, joined forces to create 'Beverley COVID-19 Mutual Aid.'
The group is a not-for-profit organisation run by volunteers based in Beverley and supports surrounding villages.
They help those who are self isolating and those who are vulnerable and unable to get out.
They are able to assist with shopping, collecting prescriptions, posting parcels, dog walking, and any other way they are available to help out.
Jackie is not shy when it comes to working in the community. In times of need, she encourages people to come together, to work together and deliver for those in need, and since March, Jackie and Annie have been the driving force to help
people through the crisis.
With many people who are in self-isolation, either alone or together or in their household, they still require the help and support of those around them. Beverley COVID-19 Mutual Aid has been providing help all the way through and will
continue to do so through the winter months and way beyond.
They are now looking for help and support for others by uniting with anyone who wishes to lend a hand.
If you need assistance yourself, contact the group by giving them your telephone number or email address and telling them what assistance you need, whether it's something as simple as putting the bins out to walking the dog or food shopping.
Beverley COVID-19 Mutual Aid is helping to maintain a positive attitude and keep people smiling whilst being prepared for the festive season and the long winter months ahead.
As we move into the months ahead and as the cold starts to bite, Beverley Mutual Aid are looking for more volunteers within the East Riding area to help more beneficiaries, especially throughout these winter months. If you are in a position to help, to give back to the community and make a difference then they would like to hear from you.
For more information regarding their services or becoming a volunteer please call the helpline or email beverley.COVID19.mutualaid@gmail.com.
Find them on Facebook at 'Beverley Mutual Aid' or contact Jackie Heffer on 07715 962108.