Beverley Lions Club Christmas Lights Switch On Ceremony
Tue 29th November 2022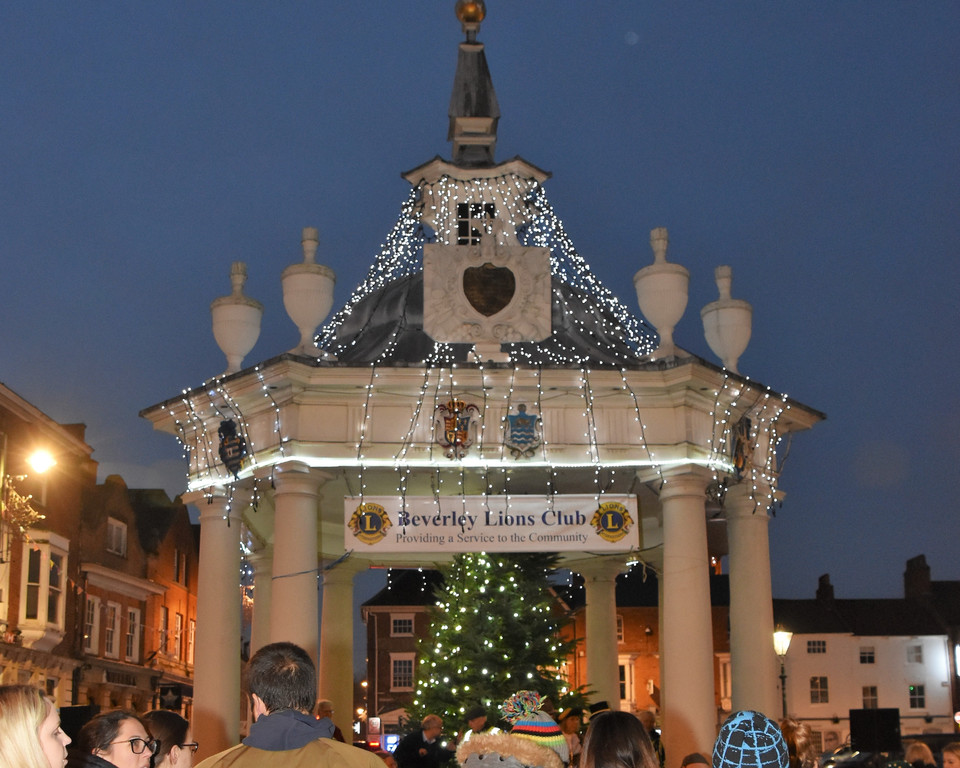 The Market Cross in Beverley's Saturday Market is the centre piece for the Christmas Lights Switch On Ceremony.
Historically the Market Cross is a land mark and meeting place and is usually at the centre of civic occasions in Beverley. More recently for the proclamation of King Charles III and earlier this month eyes right to salute the dignitaries on Remembrance Sunday.
Beverley Lions Club have for many years organised the traditional switch on, the ceremony on Sunday 27th November 2022 started at 4pm with a service led by Rev Canon Jonathan Baker - The Minster, with St Mary's School Choir.
Readings from Rev Canon Jonathan Baker, Mrs Trish Porter with carols being sung by St Marys School Choir accompanied by Peter Spencer set the stall out for a beautiful festive Christmas ahead.
With a closing blessing from Rev Canon Jonathan Baker and a few words from the Mayor of Beverley, Councillor Linda Johnson and President of the Beverley Lions, Geoff Sygrove. From 10 the countdown began, St Mary's Choir made enough noise to ensure that bang on time the Christmas Lights came on. "Merry Christmas everybody".