Beverley is brightened by the Christmas Lights
Mon 29th November 2021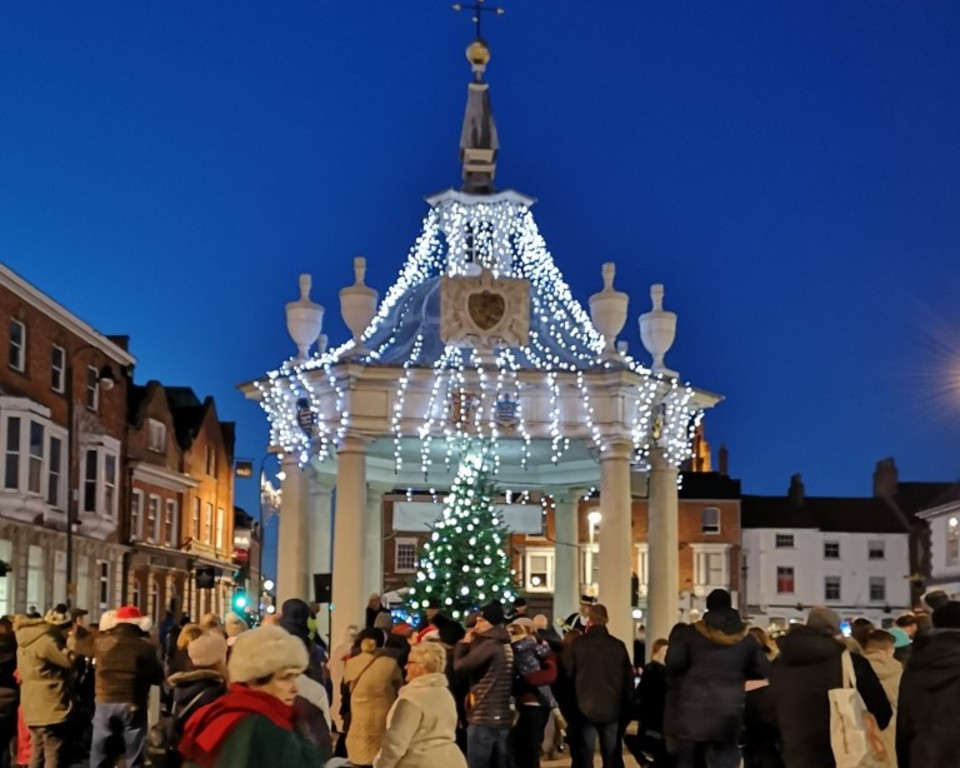 On Sunday 28th November at 4pm the traditional Christmas Lights Switch On and service was held at the market Cross in Saturday Market.
The Beverley Minster School Choir were assembled to deliver the Christmas hymns and songs to the delight of the audience as they watched the switch on showcase the beauty of Beverley at Christmas.
Beverley Westwood Lions, who organise the service and decorate Market Cross, worked in conjunction with the Christmas Lights Appeal Group, who do a great job raising money through year-round fundraising to make Beverley sparkle at Christmas. Once again they with the support of local businesses they have ensured Beverley has a great flow of Christmas lights across the town.
As the winter sun set on Sunday, all were assembled around the Market Cross as the Mayor of Beverley, Cllr Linda Johnson, delivered her reading. With the appropriate countdown, together the Mayor of Beverley and the president of the Lions Club flicked the switch, receiving a great cheer as the lights lit up the square.
With the Market Cross now in full glow and Christmas spirit, the market town looks forward to welcoming visitors to enjoy the festivities in the build up to Christmas.
As visitors walk around Beverley from old to new, they can experience the way the lights enhance the festive feeling of this magical time of year.