Beverley Guildhall re-opening with a new exhibition: 'Exploring Medieval Beverley'
Thu 13th May 2021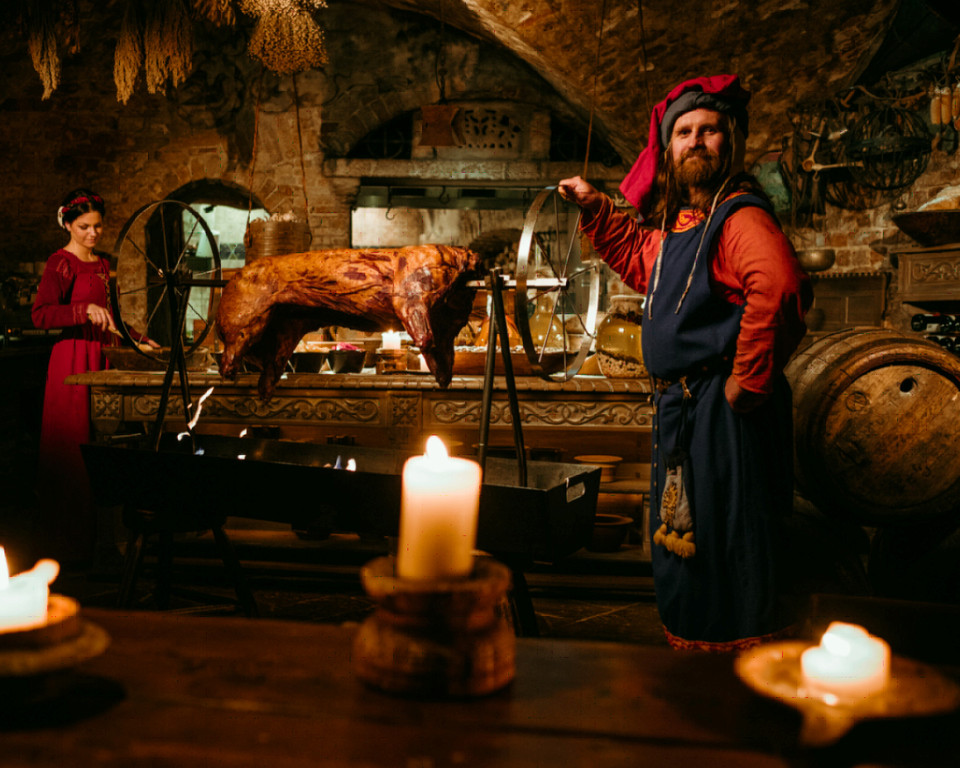 East Riding Museums are delighted to be able to re-open the Beverley Guildhall from Wednesday 19 May 2021 with a new exhibition, 'Exploring Medieval Beverley'.
If you have ever wondered what Beverley was like in medieval times, this exhibition will take you back as a 21st century time traveller to experience the sights, sounds and smells of a 14th century town.
Fiona Jenkinson, curator of the Beverley Guildhall, and creator of this exhibition, says: "In the late 14th century, Beverley was actually the 10th most important town in England. It was a noisy, bustling place, with smells that would assault your delicate 21st century nose. Unfortunately (or perhaps fortunately) we were not able to recreate the smells in the exhibition, so you will have to use your imagination.
"As part of the exhibition, we have also created a board game, 'Seeking Sanctuary' (which will be run in a COVID-safe way), in which there is a race to reach the sanctuary of the Minster before being captured by the chasers. The exhibition also features a new COVID-safe method of providing further information, with visitors able to access supplementary sheets using QR codes. We hope that people will enjoy these different approaches to exploring the town's history."
'Exploring Medieval Beverley' opens at the Beverley Guildhall on Wednesday, 19 May and runs until 29 October, 2021. The Guildhall is located in Register Square, off Cross Street, and is open from 10am to 4pm every Wednesday and Friday. Admission to the building is free.